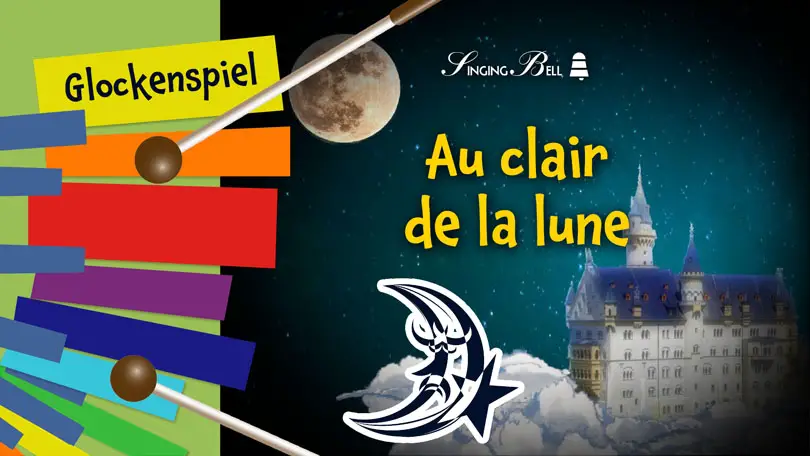 "Au clair de la lune" is a French children song (comptine), whose origins date back to the 18th century.
This song seems to be the earliest recording of human voice that exists today, as it is reproduced on a phonautograph paper recording from 1860.
Glockenspiel / Xylophone Tutorial Video
Au Clair de la Lune  Glockenspiel / Xylophone Sheet Music and Note Chart
The melody of Au Clair de la Lune is rather easy to play on the Xylophone/ Glockenspiel. It consists of 6 natural notes, as you can see on the chart following the notes of the song.
The song consists of four parts which are placed on different staffs. The first two of them are identical with only the lyrics changing. Watch the video a couple of times and study each part at your own pace until you get the hang of it. Remember to use both mallets as much as you can – not only the one that is more convenient for you (e.g. the right one if you're right-handed) as this an important basic technique.
To save this free glockenspiel sheet music of "Au Clair de la Lune" to your computer, right click (or tap and hold, on mobile devices) and choose "Save Image As…". Alternatively, you can download the PDF file below.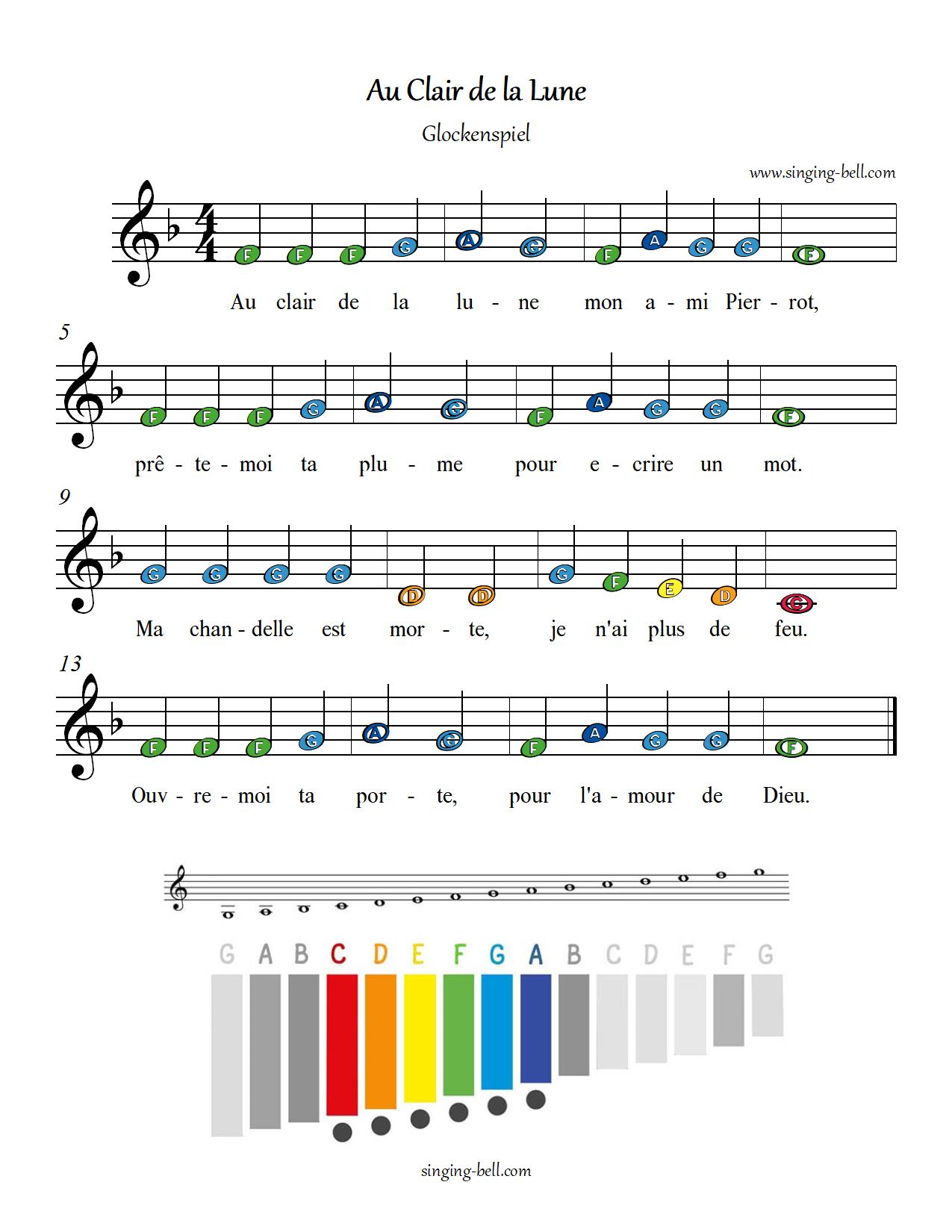 Free Printable PDF with Glockenspiel / Xylophone Music Sheet with Note Chart and Lyrics

To download a printable PDF file with sheet music for glockenspiel of this song, click on the button above or on the following link.
Au Clair de la Lune | Free PDF with Glockenspiel Sheet Music
Click on the button to watch a sing-along video and download a instrumental mp3 of this song for free.

Click on the button to watch a karaoke video and download a PDF file with lyrics to this song for free.

Did you like this post?
You may also like:
Ani Kuni (Ani Cuni Chaouani)- How to Play on Glockenspiel / Xylophone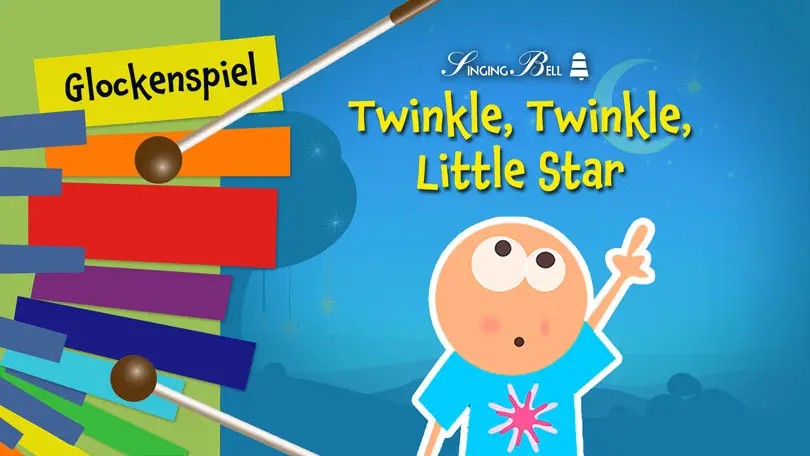 Twinkle, Twinkle Little Star – How to Play on Glockenspiel / Xylophone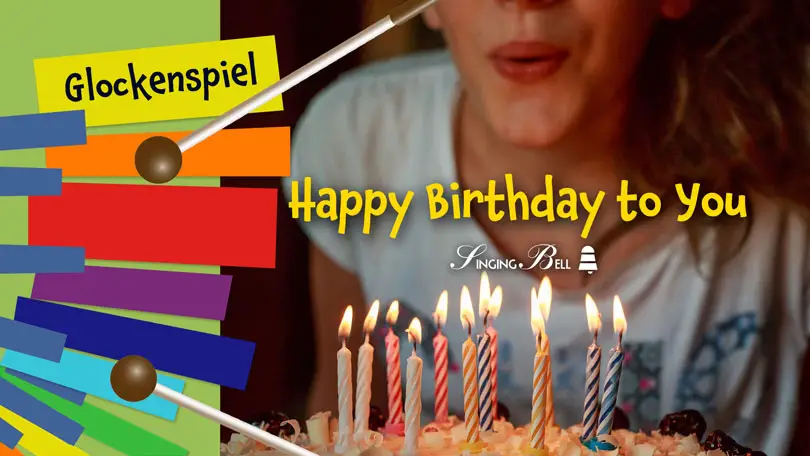 Happy Birthday – How to Play on the Glockenspiel / Xylophone