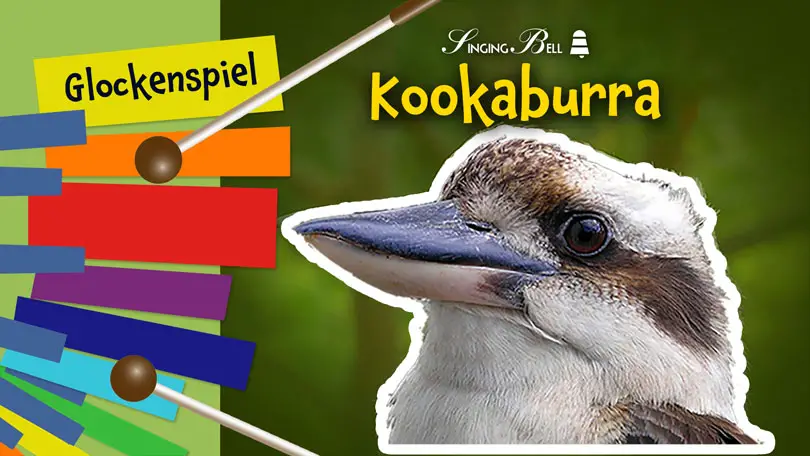 "Kookaburra" is an Australian nursery rhyme song about a native Australian bird of the Kingfisher family, whose loud call sounds are like echoing human laughter. The name is a loanword from Wiradjuri guuguubarra, onomatopoeic of its call. The song was written in 1932 by Marion Sinclair, a music teacher at Toorak College, a girls' school in Melbourne. Soon it became popular all over the world, particularly in the United States, Canada and the United Kingdom, countries that have adopted it as a traditional song.
The song can be found on "The Worm Song and Other Tasty Tunes", Janet Wilson, 1993; also found in "Girl Guide Songbook, Vol. 1", Girl Guides Association, 1984 and in "Canciones de Nuestra Cabana", World Association of Girl Guides and Girl Scouts, 1980.
"Olly the Kookaburra" was one of the three mascots chosen for the 2000 Summer Olympics in Sydney.
Glockenspiel / Xylophone Tutorial Video
Kookaburra Glockenspiel / Xylophone Sheet Music and Note Chart
The melody of Kookaburra is rather easy to play on the Xylophone/ Glockenspiel. It consists of 7 natural notes, as you can see on the chart following the notes of the song.
Try to practice every 2 meters. Watch the video a couple of times and study each part at your own pace until you get the hang of it. Remember to use both mallets as much as you can – not only the one that is more convenient for you (e.g. the right one if you're right-handed) as this an important basic technique.
To save this free glockenspiel sheet music of "Kookaburra" to your computer, right click (or tap and hold, on mobile devices) and choose "Save Image As…". Alternatively, you can download the PDF file below.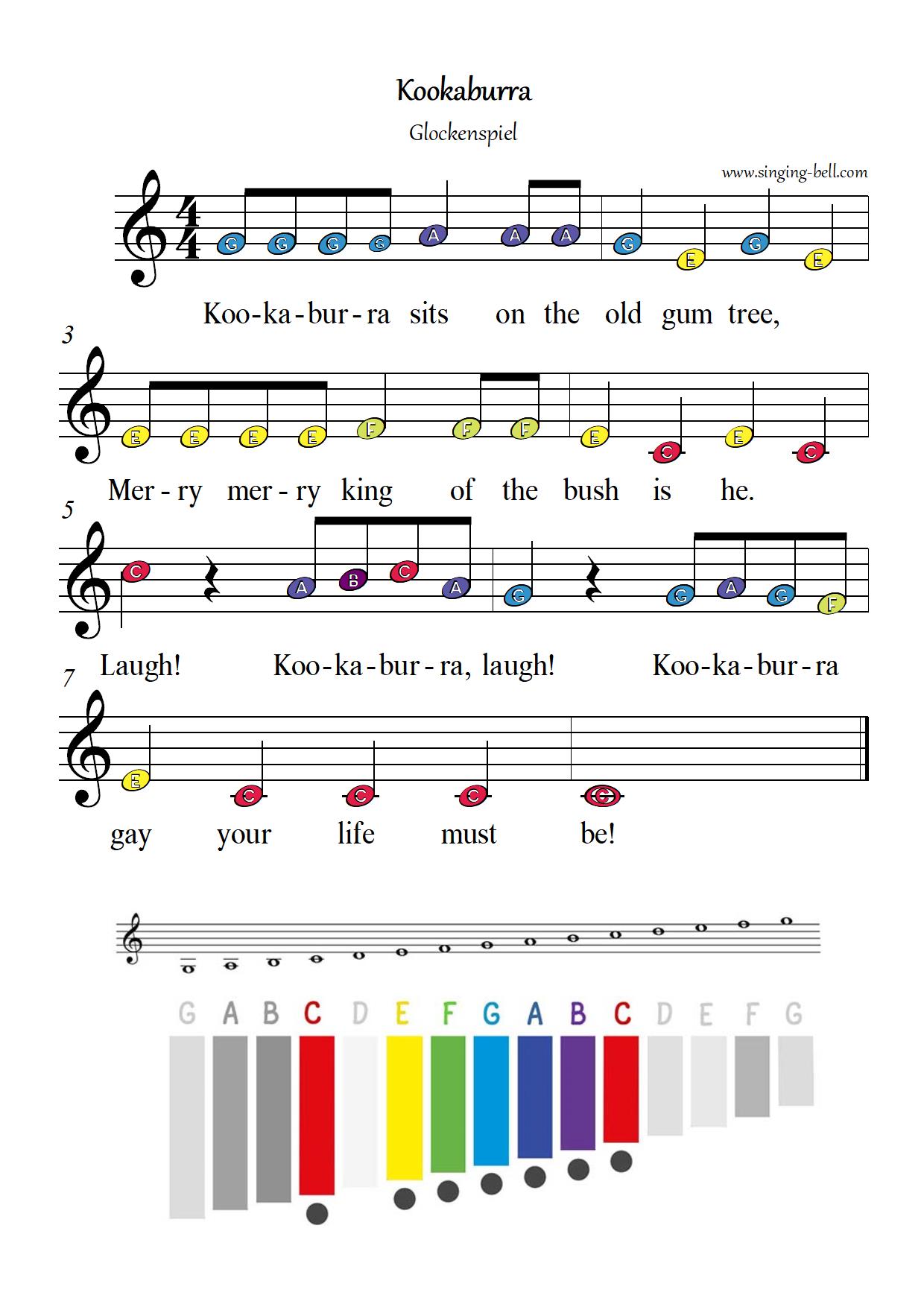 Free Printable PDF with Glockenspiel / Xylophone Music Sheet with Note Chart and Lyrics

To download a printable PDF file with sheet music for glockenspiel of this song, click on the button above or on the following link.
Kookaburra | Free PDF with Glockenspiel Sheet Music
Click on the button to watch a sing-along video and download a instrumental mp3 of this song for free.

You can click on the button to watch a karaoke video and download a PDF file with lyrics to this song for free.

Click on the button for a printable PDF file with Guitar Chords, Tabs and Sheet Music with notes and tablature for this song for free.

Did you like this post?
You may also like:
Ani Kuni (Ani Cuni Chaouani)- How to Play on Glockenspiel / Xylophone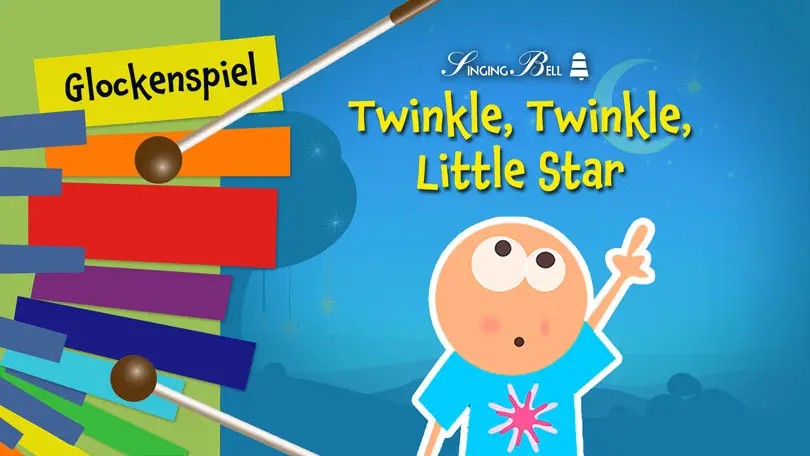 Twinkle, Twinkle Little Star – How to Play on Glockenspiel / Xylophone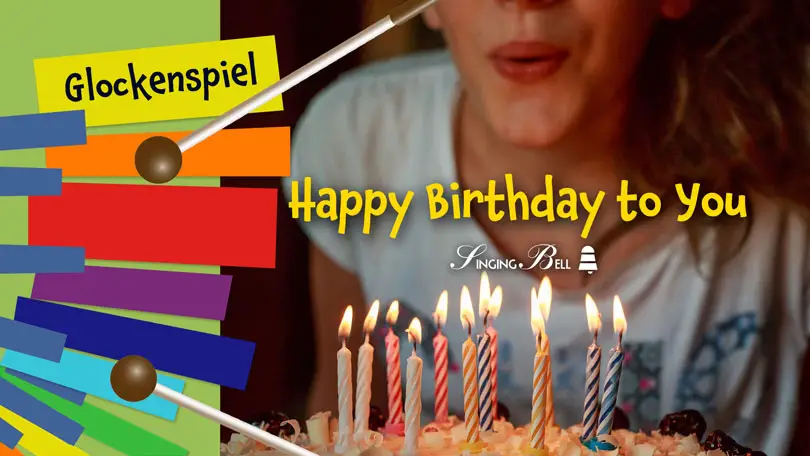 Happy Birthday – How to Play on the Glockenspiel / Xylophone