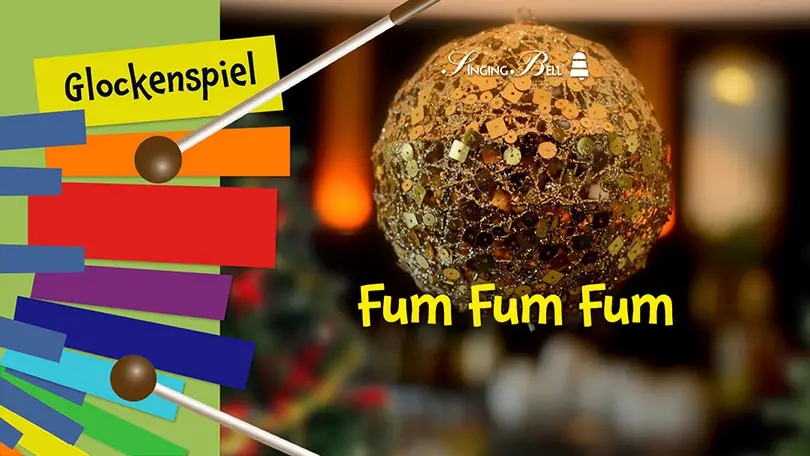 "Fum fum fum" is a traditional carol from Catalunya, Spain. It tells the story of the birth of the Holy Infant, calling the shepherds to gather in its birthplace and adore him.
"Fum" means "smoke" in Catalan, but the word might be used as onomatopoeia for the strumming of a string instrument.
On this page you can find a glockenspiel / xylophone tutorial video of the theme and color sheet music that you can download for free as a PDF file.
Fum FUm FUm Glockenspiel / Xylophone Tutorial Video
Fum FUm Fum Glockenspiel / Xylophone Sheet Music and Note Chart
We present Fum Fum Fum here in Em key, that means that the melody uses the D# note. Notice that in measure 5 it passes from G major before returning to minor again. The tune consists of 5 natural and 2 accidental notes, as you can see on the chart accompanying the sheet music. It is of moderate difficulty and it will be easier to divide and practice it at 2-meter parts.
Watch the video a couple of times and study each part at your own pace until you get the hang of it. Remember to use both mallets as much as you can. For this purpose avoid using only the hand that is more convenient for you (e.g. the right one if you're right-handed) as this an important basic technique.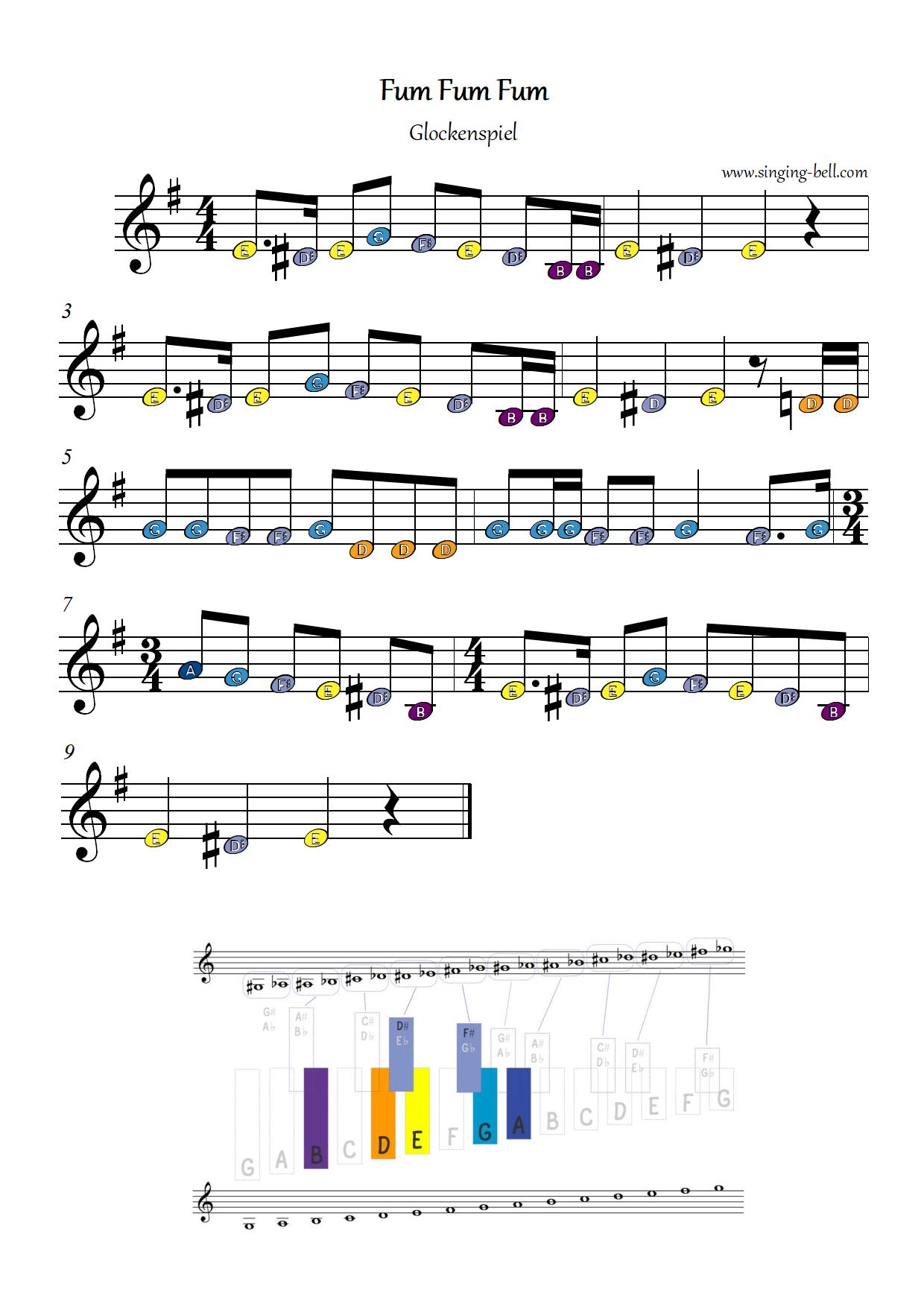 Free Printable PDF with Glockenspiel / Xylophone Music Sheet with Note Chart and Lyrics

To download a printable PDF file with sheet music for glockenspiel of this song, click on the button above or on the following link.
Fum Fum Fum – Free PDF with Glockenspiel Sheet Music
Did you like this post?
You may also like: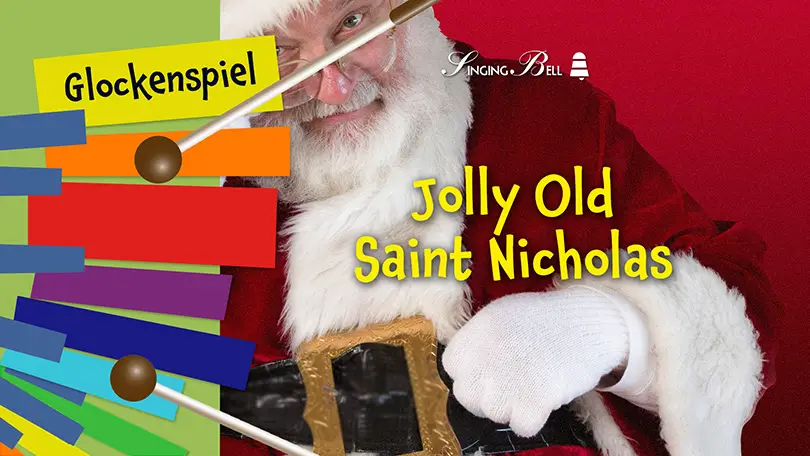 Jolly Old Saint Nicholas – How to Play on the Glockenspiel / Xylophone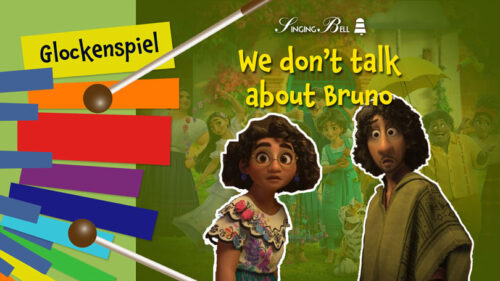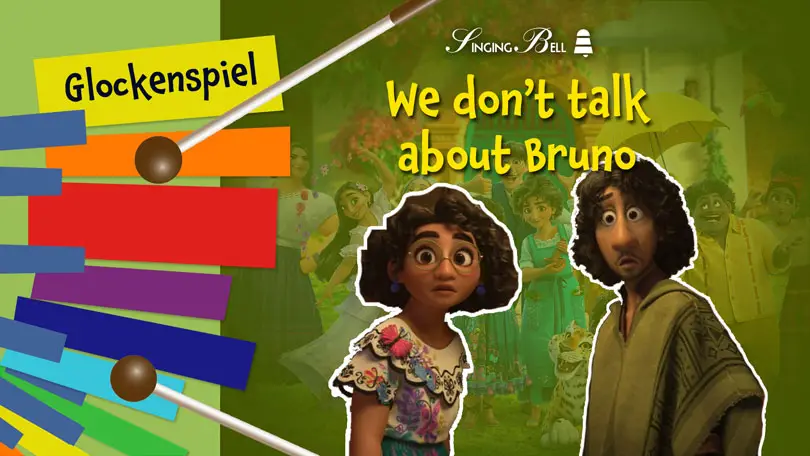 We Don't Talk About Bruno – How to Play on the Glockenspiel / Xylophone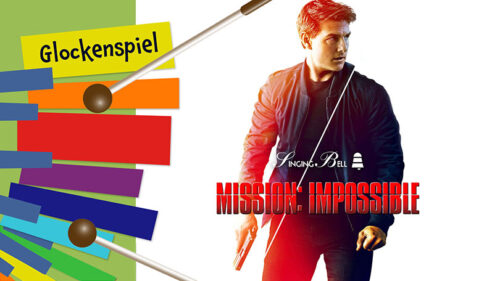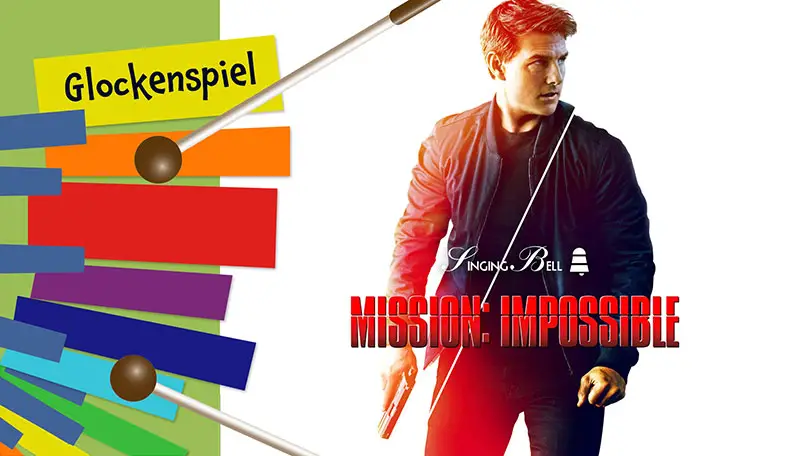 Mission: Impossible – How to Play on the Glockenspiel / Xylophone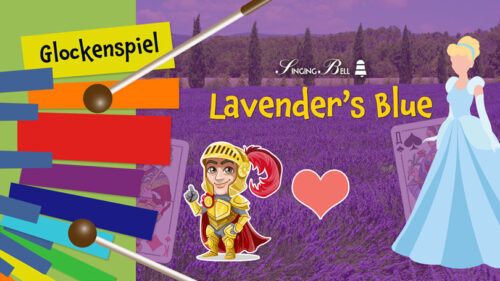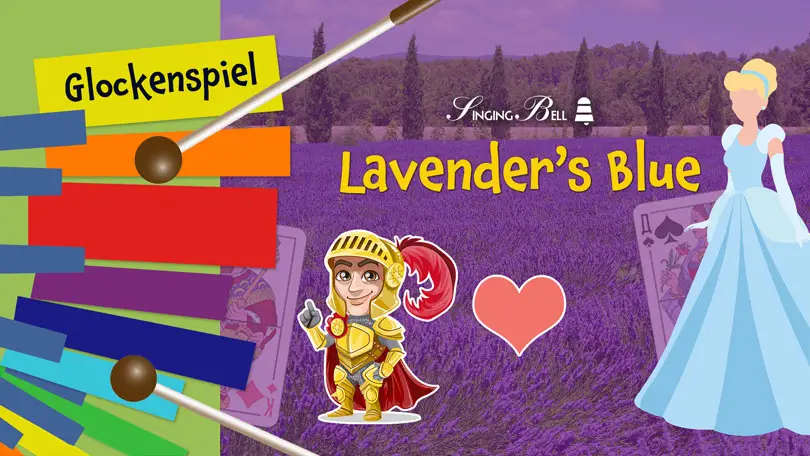 Lavender's Blue – How to Play on the Glockenspiel / Xylophone