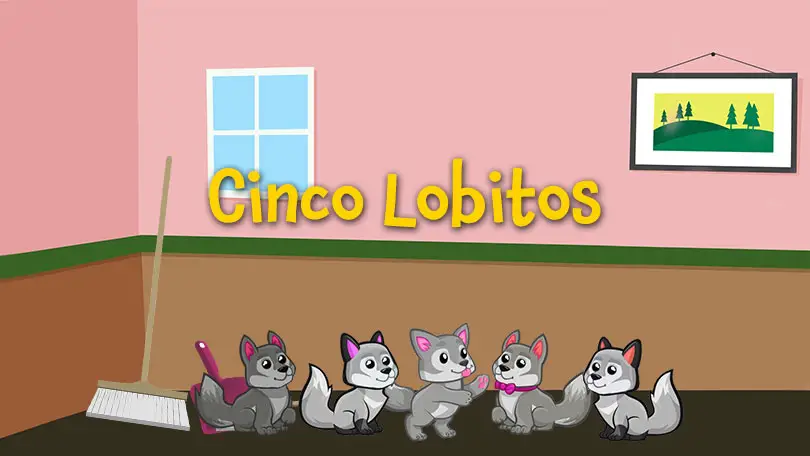 Children's song, Spain.
Pulse aquí para la versión española de esta página
The origin of this popular song is not clear. The truth is that it is one of the first songs that are usually sung to babies in Spain. Normally it is sung with the fingers separated and moving the hand. In this way the babies notice the movement of the hand and try to imitate it.
Later on, it can be sung as a counting song to teach the numbers to the little kids.
Karaoke Video with Lyrics
---
Lyrics
Cinco lobitos tiene la loba,
cinco lobitos detrás de la escoba.
Cinco parió y cinco crio,
y a todos ellos la leche les dio.
---
Click on the button to watch a karaoke video and download a PDF file with lyrics to this song for free.

---
Free karaoke MP3 download
To download your free instrumental mp3 of this song, click or tap on the following button, then choose "Save link as…"

"Cinco Lobitos" (instrumental, 1:20 – 2/4 – 100 bpm)

---
Sheet music with chords
To save this free music sheet of "Cinco Lobitos" to your computer, right click (or tap and hold, on mobile devices) and choose "Save Image As…".
---
Free Printable PDF with Lyrics and Sheet Music


To download a ready-to-print PDF of this song for music activities with a music sheet, lyrics and a drawing for kids to paint, right click (or tap and hold) on the following link, then choose "Save link as…".
"Cinco Lobitos" free PDF download – Singing Bell
---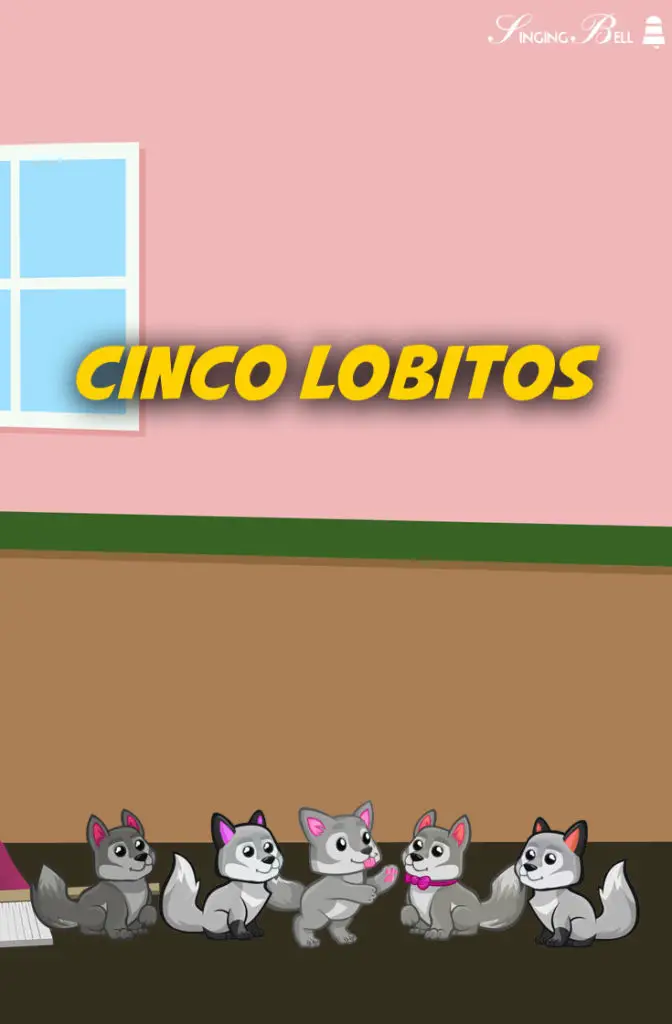 You may also like: