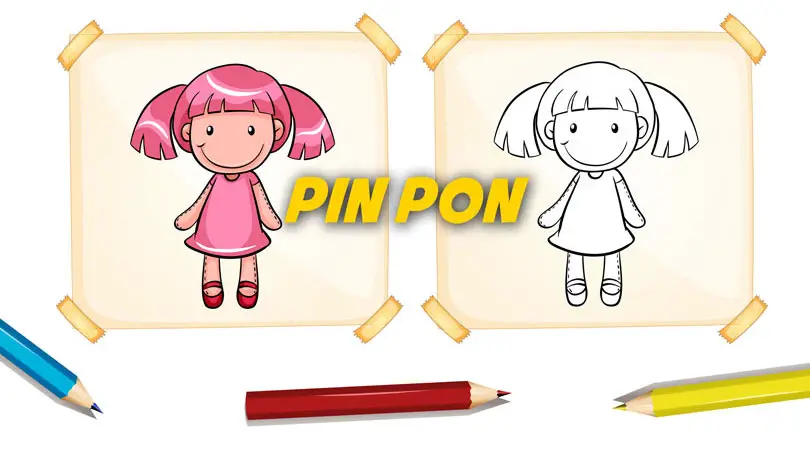 Canción Infantil, España
Esta canción se hizo popular gracias a un programa de televisión infantil chileno de los años 60. El protagonista era Pin Pon, un muñeco que, acompañado de melódicas canciones, enseñaba a lo más pequeños hábitos, como lavarse las manos antes de comer o cepillarse los dientes, así como diversos valores y principios.
El personaje del muñeco fue desarrollado y encarnado por el actor Jorge Guerra, basado en una canción infantil de autor desconocido, utilizada por docentes de jardín de infancia.
En España la canción fue popularizada por Rosa León.
Después del siguiente vídeo, usted podrá escuchar y descargar música y partituras de la canción "Pin Pon", así como más canciones alojadas en nuestro servidor y villancicos en alta calidad – siempre en español.
---
"Pin Pon" Vídeo para Karaoke
---
"Pin Pon" | Bajar mp3 instrumental gratuito

Para descargar el mp3 de "Pin Pon", haga clic derecho en el siguiente enlace.
"Pin Pon" (instrumental, 1:04 – 2/4 – 86 bpm)
---
"Pin Pon" letra (Español)

1. Pin Pon es un muñeco
muy guapo de cartón,
se lava su carita
con agua y con jabón
2. Pin Pon siempre se peina
con peine de marfil,
y aunque se da estirones
no llora ni hace así.
3. Cuando le dan la sopa
no ensucia el delantal
pues come con cuidado
parece un colegial
4. Apenas las estrellas
comienzan a salir
Pin Pon se va a la cama
y se acuesta a dormir
5. Pin Pon dame la mano
con un fuerte apretón,
pues quiero ser tu amigo
Pin Pon Pin Pon Pin Pon
PIN-PON
---
"Pin Pon" | Archivo PDF imprimible gratuito con letra y partitura

Para descargar un PDF imprimible gratuito de "Pin Pon", haga clic derecho en el siguiente enlace y elija la opción "Guardar enlace como …".
"Pin Pon" | Bajar PDF gratuito – Singing Bell
---
"Pin Pon" partitura musical

Para guardar esta partitura musical a su ordenador, haga clic derecho y elija la opción "Guardar imagen como …".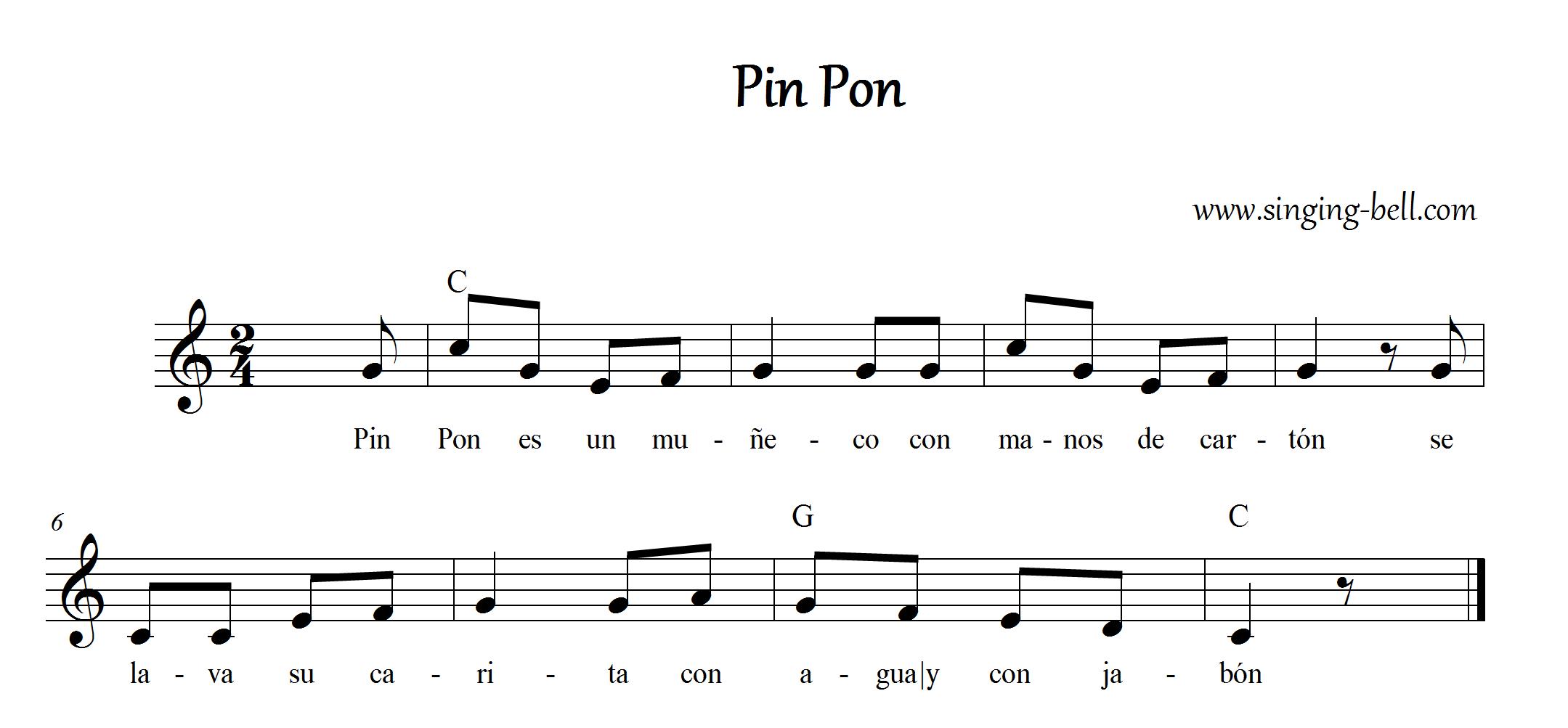 ---
Share to let others hear the sound of Singing Bell!