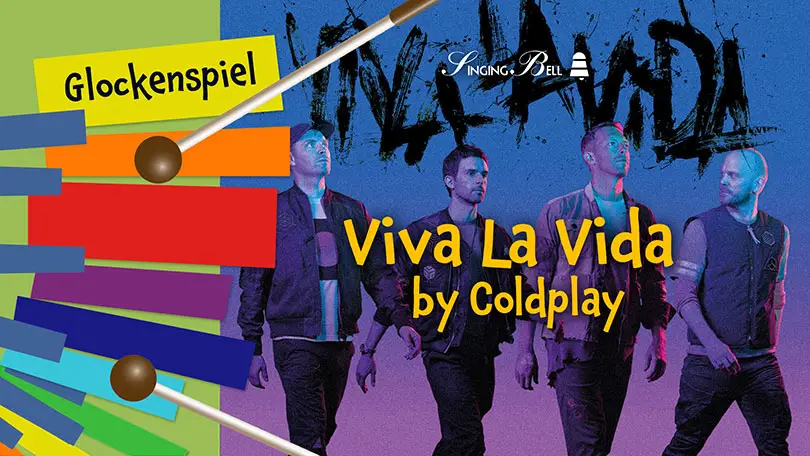 By Coldplay

Viva la Vida is one of the most famous songs of the British rock band Coldplay. It's from the band's  album titles Viva la Vida or Death and All His Friends, which was released in 2008. The success of the song led it to the top of the U.K. and U.S.A. charts, while in 2009 it won the Grammy Awards for Song of the Year.
Why "Viva la vida"? The title of the song comes for a Mexican artist's Frida Khalo painting of the same name. Despite her illness that weakened her, it's through that work that the artist celebrates the joy of life. The song, due to its character, was played or presented by Coldplay on various official occasions, such as at the 2012 Summer Paralympics closing ceremony.

On this page you can watch a glockenspiel / xylophone tutorial video and download  for free a PDF file with sheet music of the song.
Glockenspiel / Xylophone Tutorial Video
Viva la Vida Glockenspiel / Xylophone Sheet Music
The sheet music of Viva la Vida is in F minor and in 4/4. The song is quite difficult both in terms of tempo and rhythm, as well as melodic movement. The 4 flat-notes require flexibility in moving between up and down rows on the glockenspiel or xylophone. In addition, in several parts of the piece there are double notes with the two mallets playing at the same time.
Watch the video a couple of times and study each part at your own pace until you get the hang of it. Remember to use both mallets as much as you can – not only the one that is more convenient for you (e.g. the right one if you're right-handed) as this an important basic technique.
To save this free glockenspiel sheet music of "Viva la Vida" to your computer, right click (or tap and hold, on mobile devices) and choose "Save Image As…". Alternatively, you can download the PDF file below.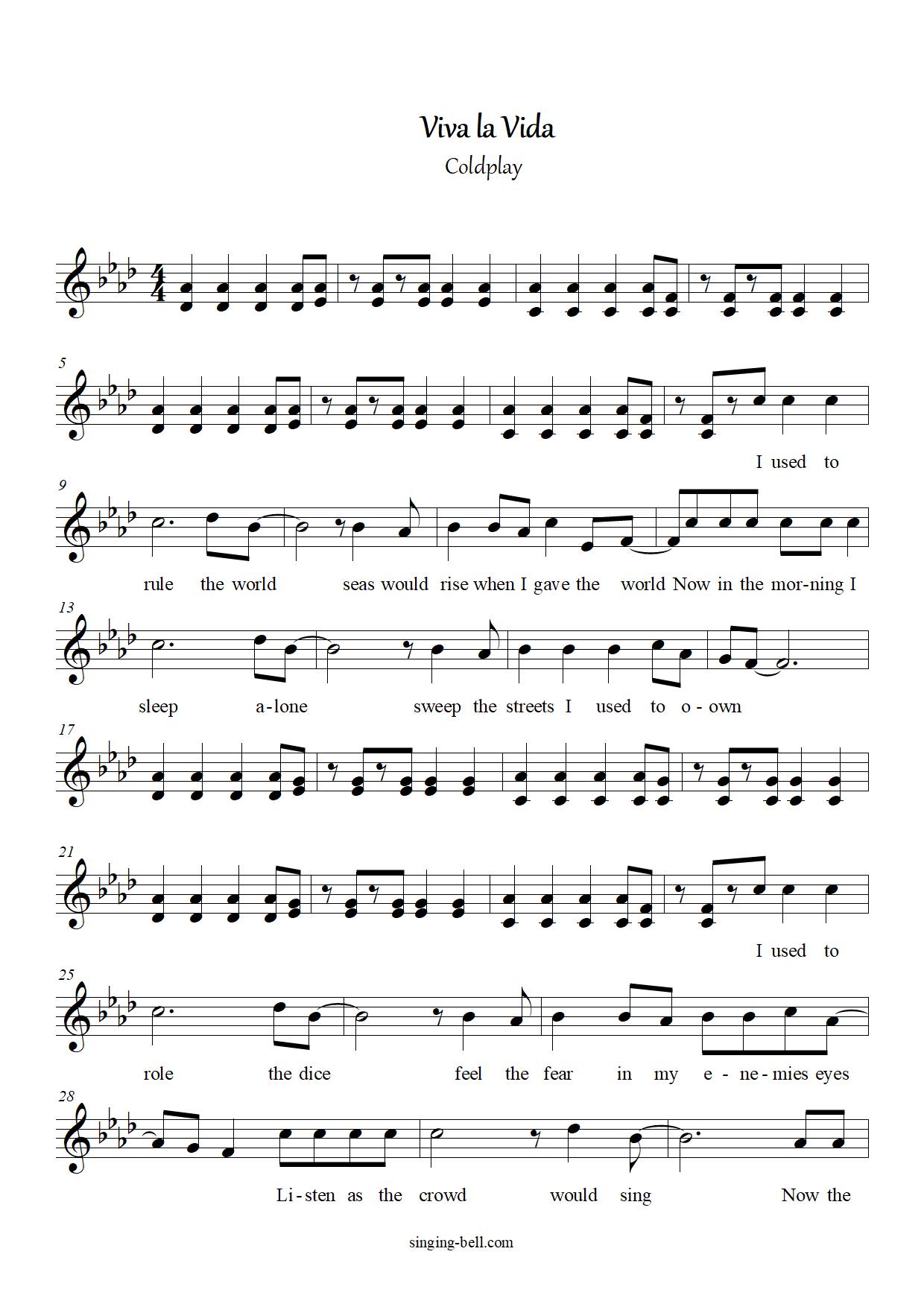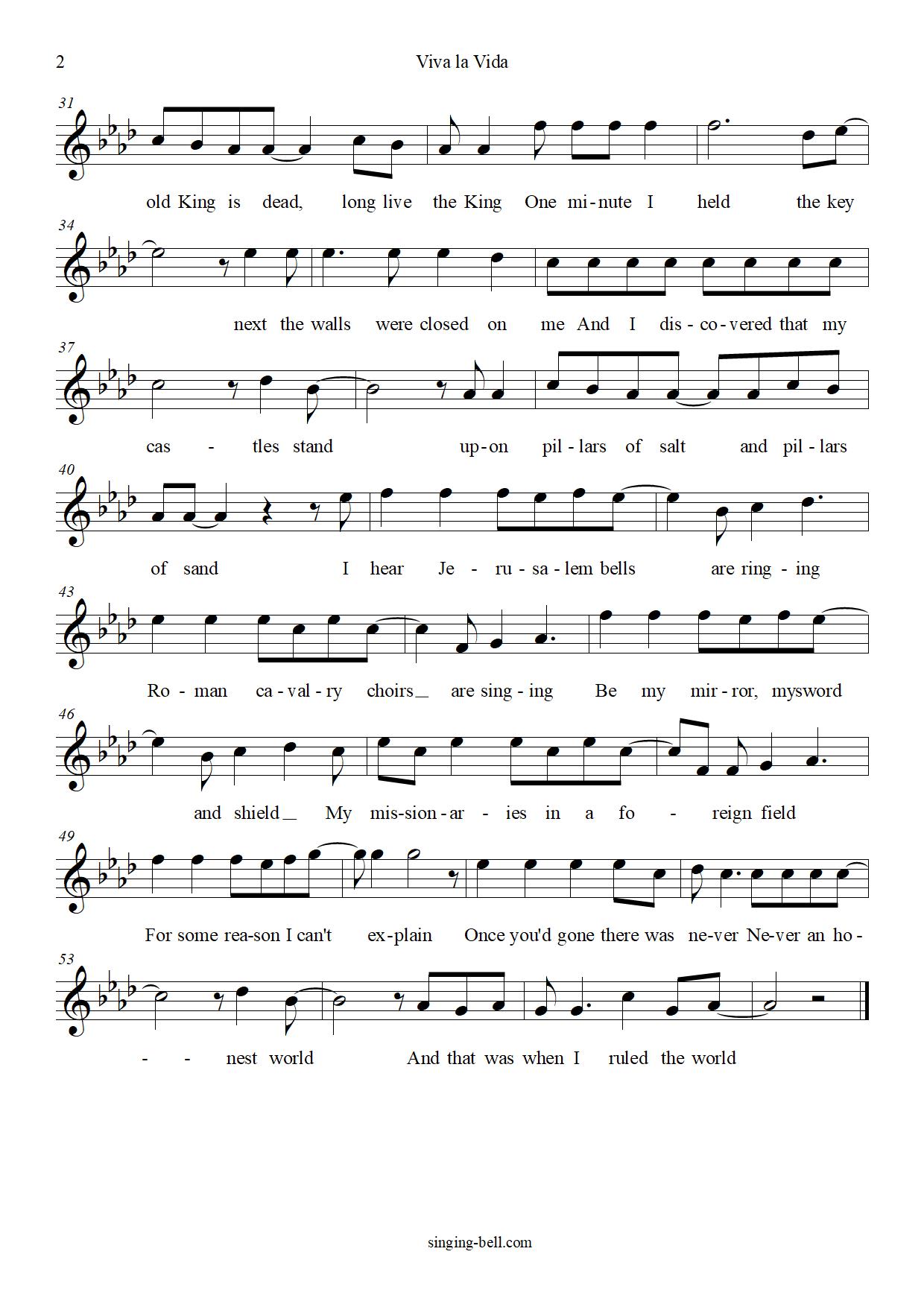 Free Printable PDF with Glockenspiel / Xylophone Music Sheet with Note Chart and Lyrics

To download a printable PDF file with sheet music for glockenspiel of this song, click on the button above or on the following link.
Viva la Vida | Free PDF with Glockenspiel Sheet Music
Click on the button to watch a karaoke video and download a PDF file with lyrics to this song for free.

Did you like this post?
You might also like: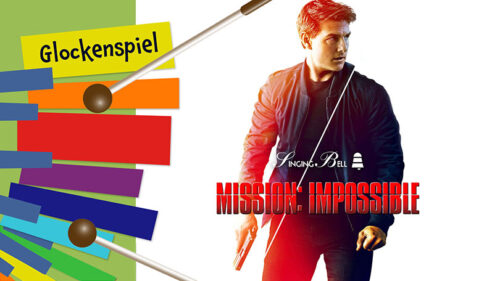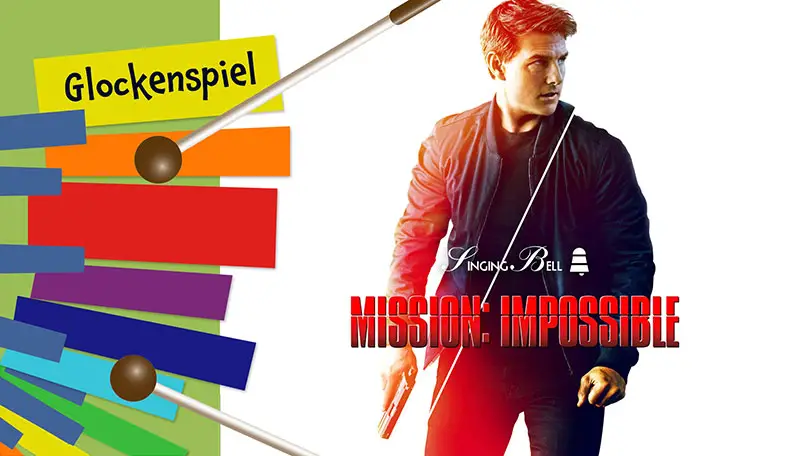 Mission: Impossible – How to Play on the Glockenspiel / Xylophone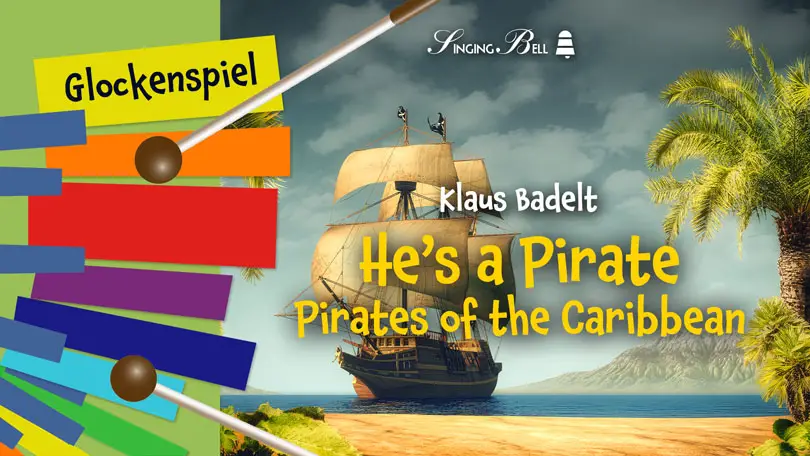 Pirates of the Caribbean (He's a Pirate) – How to Play on the Glockenspiel / Xylophone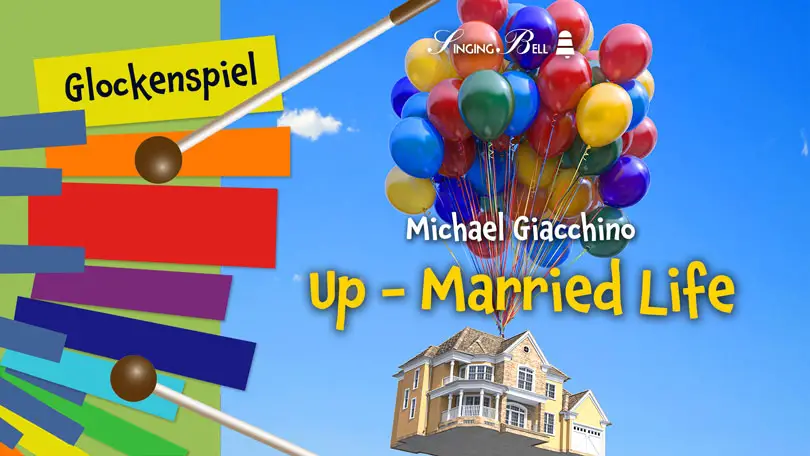 Up (Married Life) – How to Play on the Glockenspiel / Xylophone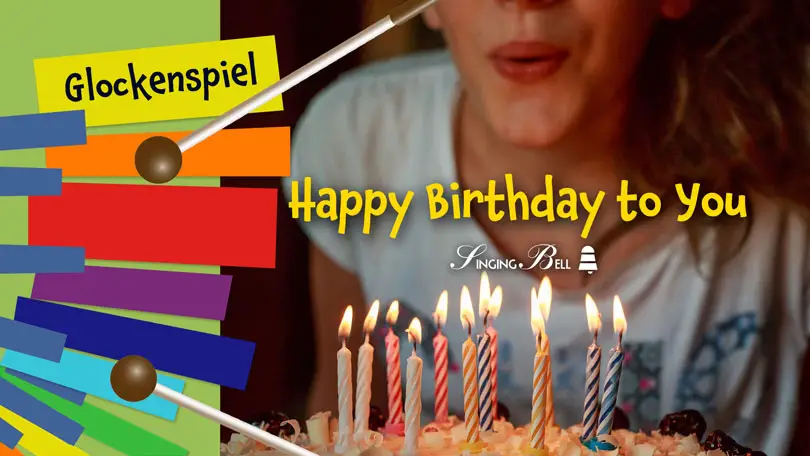 Happy Birthday – How to Play on the Glockenspiel / Xylophone