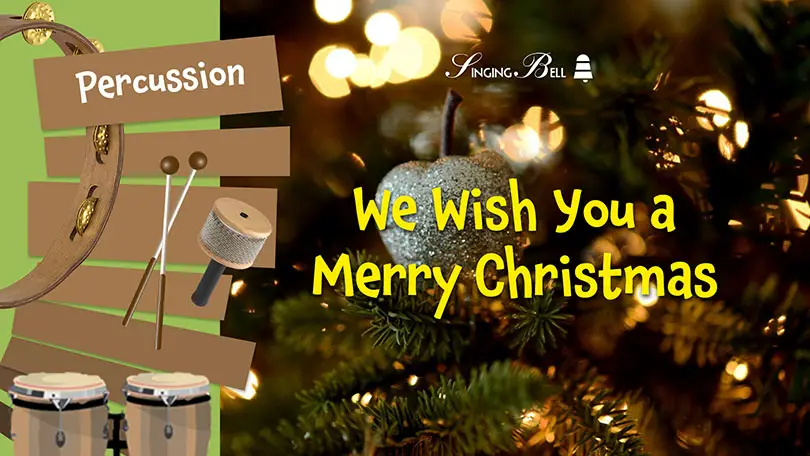 "We Wish You A Merry Christmas" is a traditional English 16th-century carol and the only one amongst traditional holiday carols that makes a reference to the celebration of the New Year. The famous version of the carol is from the English West Country.
On this page you can find Percussion ensemble sheet music and a Printable PDF file for free download.
Table of Contents
Arrangement details
This arrangement is in G major in 3/4 meter. The instrumentation needs 9 players and the glockenspiel, xylophone, vibraphone and marimba parts are at intermediate level, while the temple block, sleigh bell and floor tom players play at easy level. The timpani need an intermediate to advanced player because of the pitch changes.
The instruments used are the following:
Glockenspiel
Xylophone
Vibraphone
Marimba (5 octaves, 2 players)
Triangle, Temple-blocks
Sleigh Bells
Floor Tom
2 Timpani B – G (29" – 26")
We Wish You A Merry Christmas Percussion Ensemble Free Sheet Music PDF
(PDF download button below)
Click on the following images to preview the music sheet.
Click here or on the following button for a free download
of the percussion sheet music in PDF.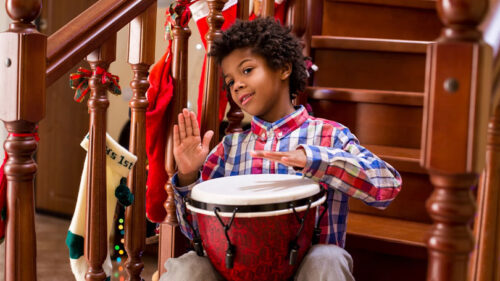 10 Songs with Free Christmas Sheet Music for Orff and Percussion Ensemble
Percussion Arrangement Sound file
To listen to the percussion arrangement offered above, click on the following player.
Did you like this post?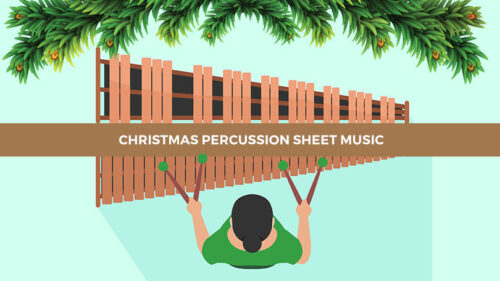 Christmas Percussion Sheet Music
You may also like:
Carol of the Bells – Percussion (Orff) Ensemble and Solo Marimba Sheet Music
Santa Claus is Coming to Town – How to Play on Glockenspiel / Xylophone
Jingle Bells – Percussion or Orff Ensemble and Solo Marimba Sheet Music
We Don't Talk About Bruno – Percussion Ensemble Sheet Music
Havana – Percussion Ensemble Sheet Music
Seven Nation Army – Percussion Ensemble Sheet Music
Shape of you – Percussion Ensemble Sheet Music