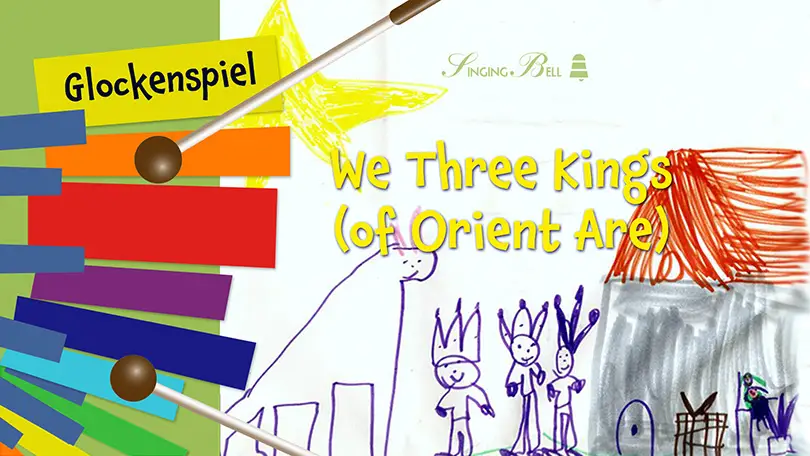 "We Three Kings", also known as "We Three Kings of Orient Are" or "The Quest of the Magi", is a popular Christmas carol. The Reverend John Henry Hopkins, Jr.  wrote both the lyrics and the music. It is suggested to have been written in 1857 but did not appear in print until his Carols, Hymns and Songs in 1863.
On this page you can find a glockenspiel / xylophone tutorial video of the theme and sheet music that you can download for free as a PDF file.
We Three Kings Of Orient Are Glockenspiel / Xylophone Tutorial Video
We Three Kings Of Orient Are Glockenspiel / Xylophone Sheet Music and Note Chart
As you can see on the color chart after the music sheet, the song consists of 8 notes. It begins in the D minor key to change, at the second part, to F major. Thus, the notes used are as follows: C – D – E – F – G – A – B♭ – C'.
Watch the video a couple of times and study each part at your own pace until you get the hang of it. Remember to use both mallets as much as you can. For this purpose avoid using only the hand that is more convenient for you (e.g. the right one if you're right-handed) as this an important basic technique.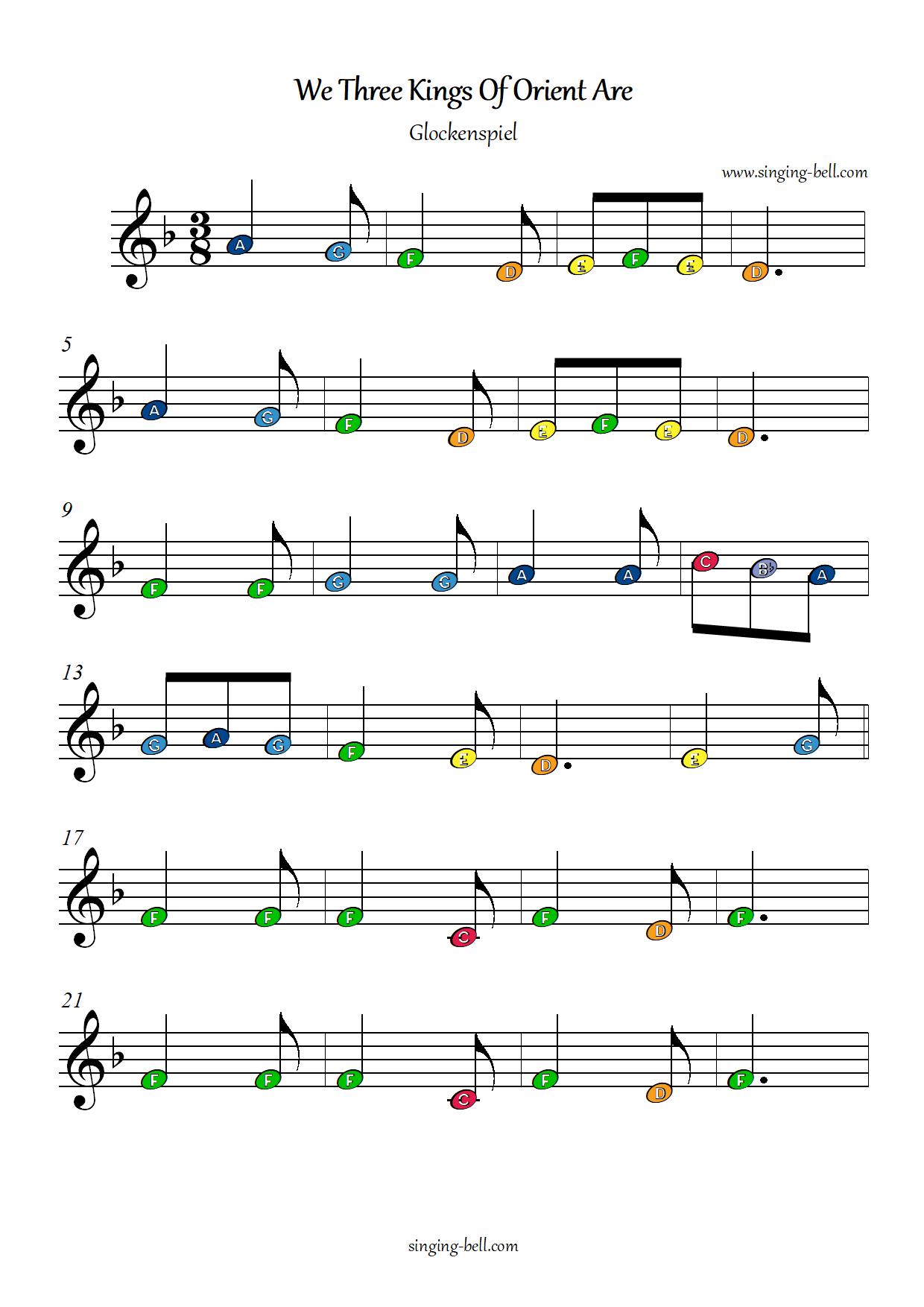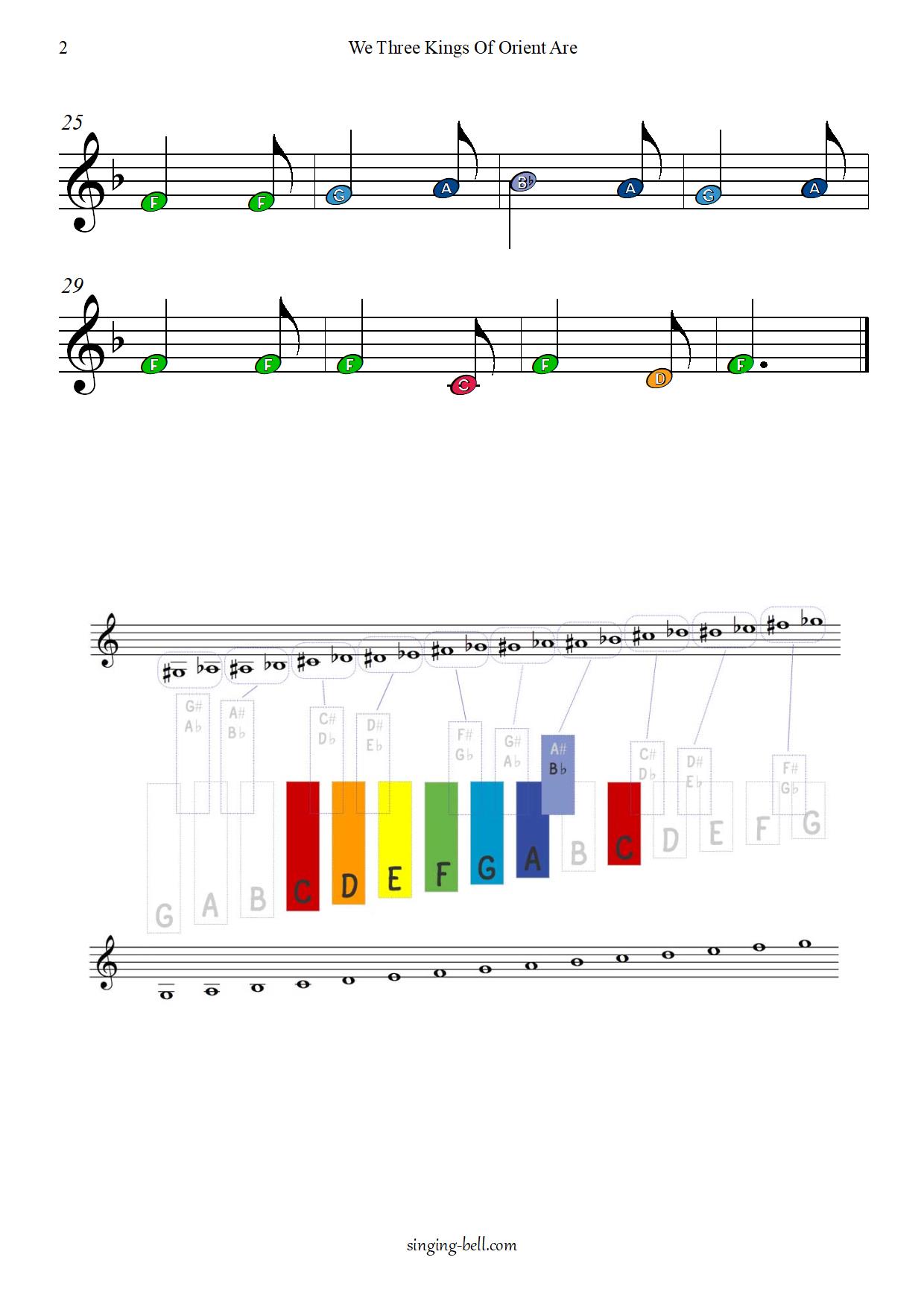 Free Printable PDF with Glockenspiel / Xylophone Music Sheet with Note Chart and Lyrics

To download a printable PDF file with sheet music for glockenspiel of this song, click on the button above or on the following link.
We Three Kings Of Orient Are – Free PDF with Glockenspiel Sheet Music
Did you like this post?
You may also like: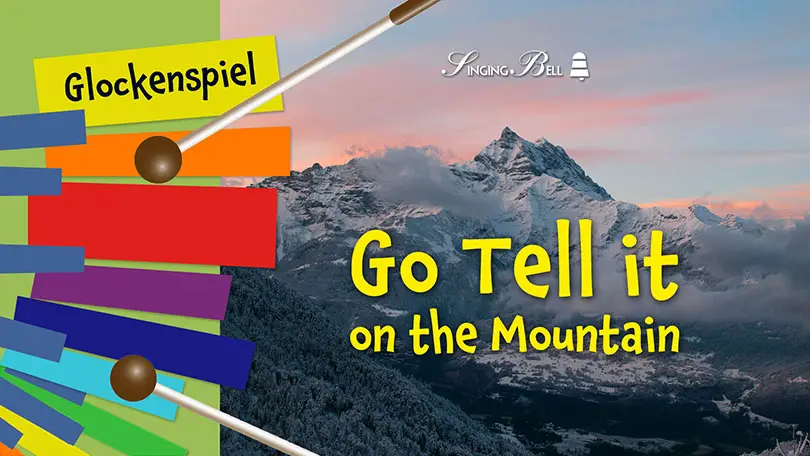 Go Tell it on the Mountain – How to Play on the Glockenspiel / Xylophone
Hey Ho, Nobody Home – How to Play on the Glockenspiel / Xylophone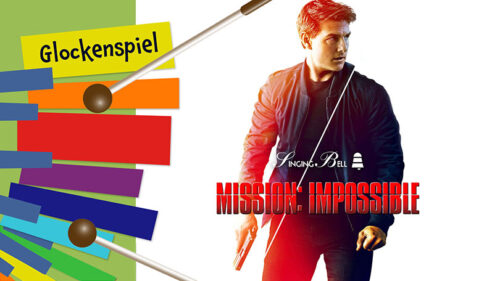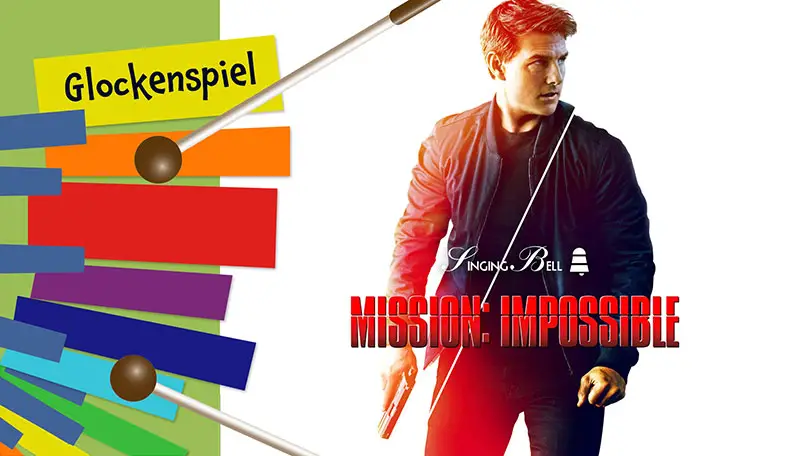 Mission: Impossible – How to Play on the Glockenspiel / Xylophone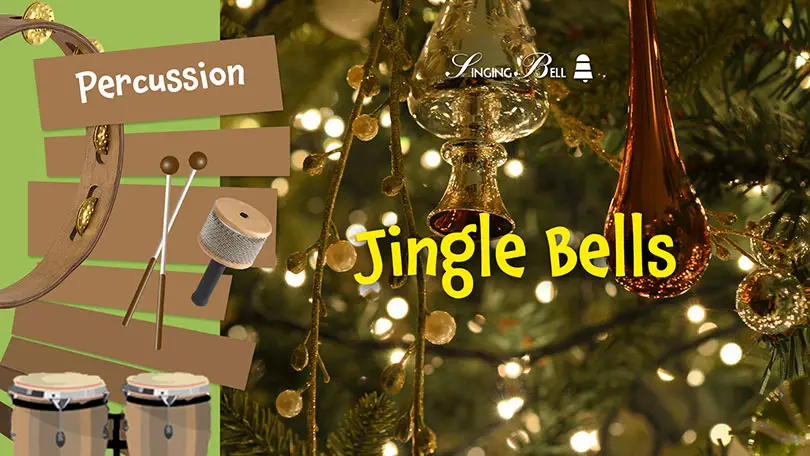 Jingle Bells – Percussion or Orff Ensemble and Solo Marimba Sheet Music