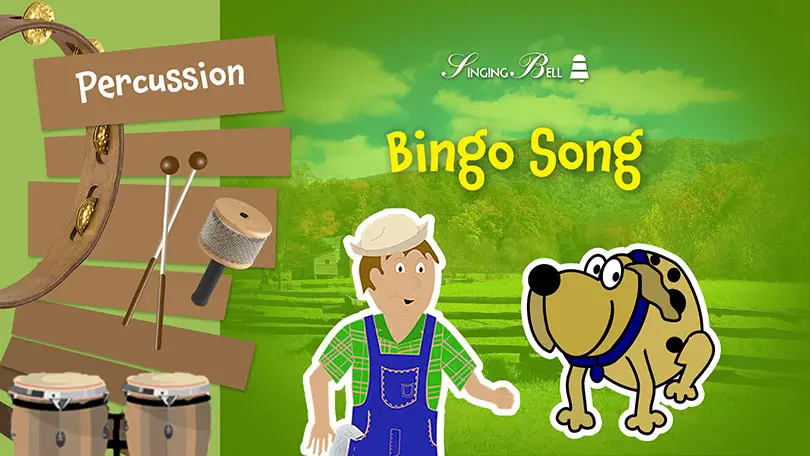 "Bingo Song", also known as  "There Was a Farmer Had a Dog", is an English language children's song whose origin is unknown. It is often registered as an American country folk song. The song has a Roud Folk Song Index number of 589.
The text is developed by spelling the name of the dog (B-I-N-G-O). The song appears in Camp Lazlo and The Simpsons cartoon programs.
On this page you can find an Orff arrangement, and Printable PDF file with sheet music for free download.
Table of Contents
Arrangement Details
The Orff arrangement includes:
Glockenspiel
Alto Metallophone
Soprano Xylophone
Alto Xylophone
Bass Xylophone
Tambourine
Sleigh Bells
Engage in singing and playing! Explore a straightforward yet consistently captivating arrangement. Encourage your young students to synchronize their efforts on the Orff instruments and perform one of their cherished songs.
The mallet instruments serve to both play the melody and duplicate it, while the tambourine and bells maintain the rhythmic pulse. The piece is set in 2/4 time signature and the key of F major. Remember to include the B-flat note!
Ensure that the necessary repetitions align with the Bingo song lyrics. With each repetition, a letter from the word BINGO gradually disappears from the lyrics. Meanwhile, the orchestra continues playing seamlessly, maintaining the musical flow. Eventually, the lyrics vanish entirely, leaving behind only the instrumental music.
Bingo Song – Orff Arrangement Free Sheet Music PDF
(PDF download button below)
Click on the following images to preview the music sheet.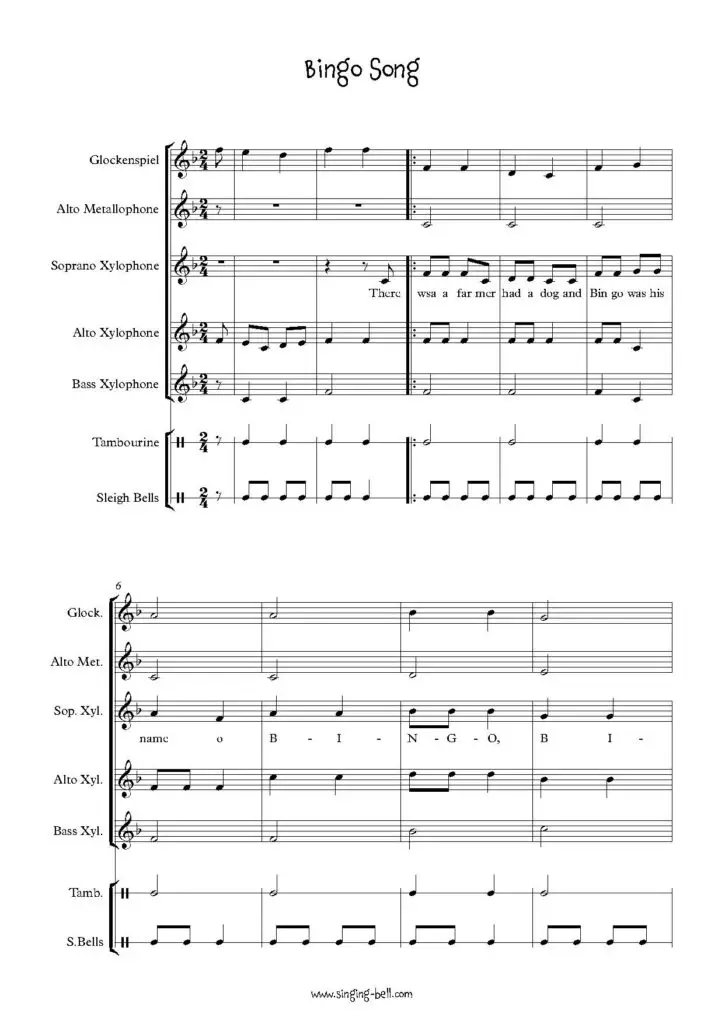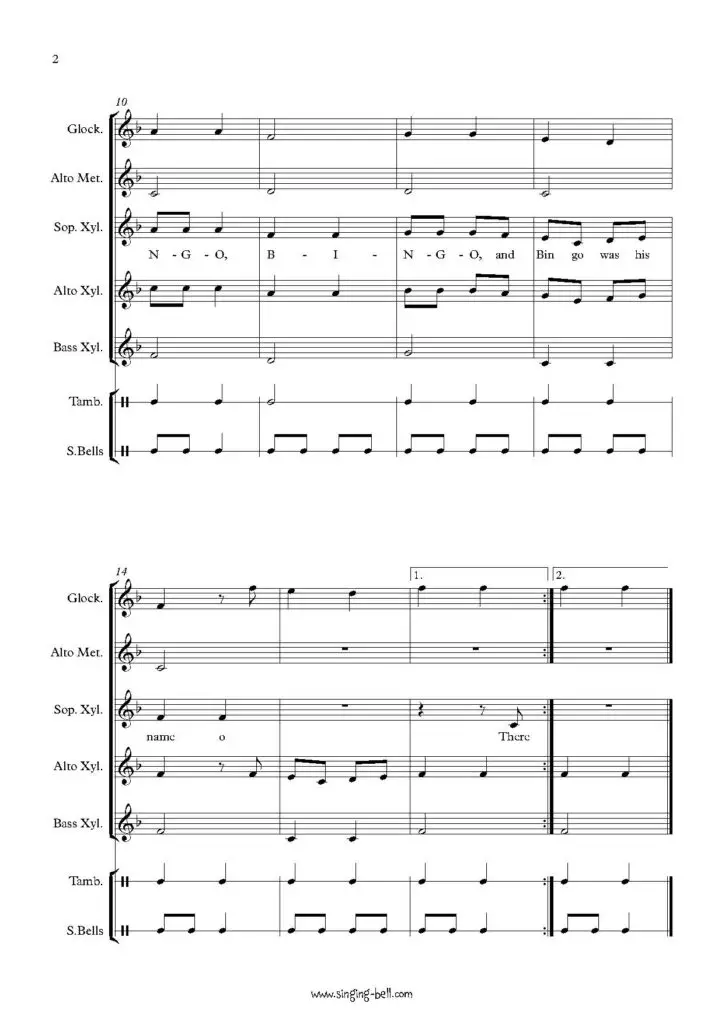 Click here or on the following button for a free download
of the percussion sheet music in PDF

Orff Arrangement Sound file
To listen to the percussion arrangement offered above, click on the following player.
Did you like this post?
You may also like:
Ode to Joy – Orff Arrangement Sheet Music and PDF
The Pink Panther Theme – Percussion Ensemble and Solo Marimba Sheet Music
Happy Birthday – Percussion Ensemble, Orff and Solo Marimba Sheet Music
Havana – Percussion Ensemble Sheet Music
Seven Nation Army – Percussion Ensemble Sheet Music
We don't talk about Bruno – Percussion Ensemble Sheet Music