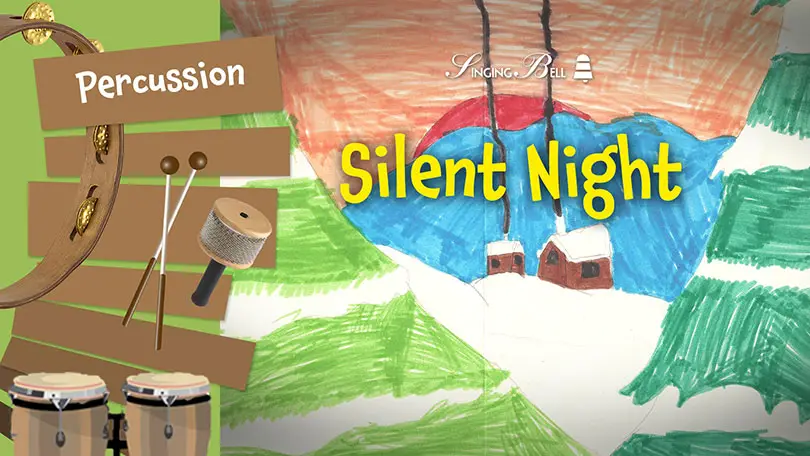 Silent Night is a popular Austrian Christmas carol, composed in 1818 in Oberndorf bei Salzburg, Austria by Franz Xaver Gruber. The lyrics are written by Joseph Mohr.
On this page you can find Percussion ensemble sheet music as well an Orff arrangement and a Printable PDF file for free download.
Table of Contents
Arrangement Details
The arrangement is in C major, 3/4 meter and rather easy. You need at least five musicians, but they can be more if you have more musical instruments for each line.
If you want, you can also choose to include marimba and vibraphone or even play this song with an Orff ensemble.
Musical instruments for a common percussion ensemble:
Glockenspiel
Xylophone
Vibraphone
Marimba (2players)
If you want to play the song with an Orff-ensemble you can use, instead, the following instruments, leaving out Timbani:
Glockenspiel
Alto Metalophone
Soprano Xylophone
Alto Xylophone
Bass Xylophone
Silent Night – Percussion Ensemble (or Orff arrangement) Free Sheet Music PDF
(PDF download button below)
Click on the following images to preview the music sheet.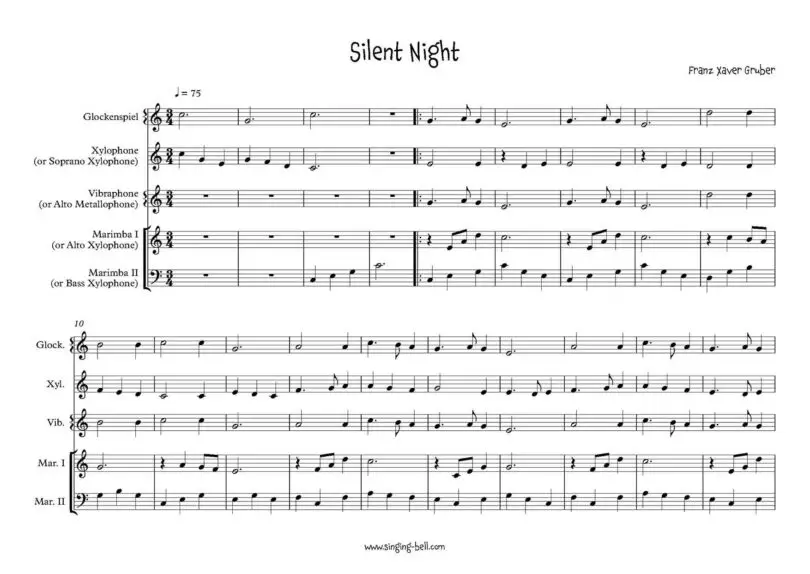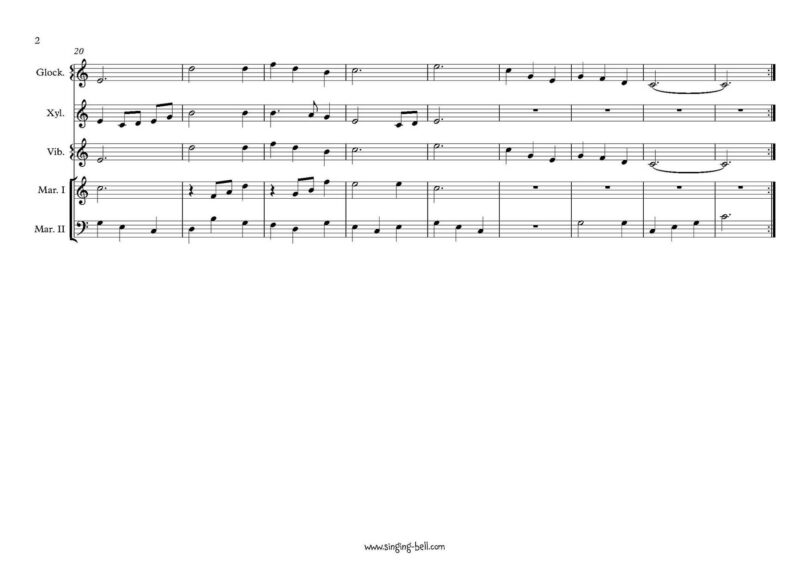 Click here or on the following button for a free download
of the percussion sheet music in PDF.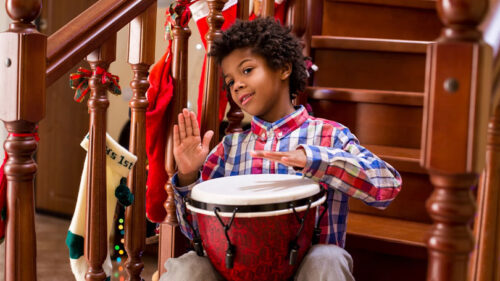 10 Songs with Free Christmas Sheet Music for Orff and Percussion Ensemble
Percussion Arrangement Sound file
To listen to the percussion arrangement offered above, click on the following player.
Did you like this post?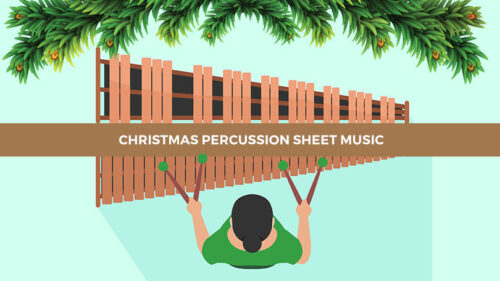 Christmas Percussion Sheet Music
You may also like:
Twinkle, Twinkle, Little Star – Orff Arrangement and Solo Marimba Sheet Music
Carol of the Bells – How to Play on Glockenspiel / Xylophone (with Tutorial Video)
Feliz Navidad – How to Play on Glockenspiel / Xylophone (with Tutorial Video)
Havana – Percussion Ensemble Sheet Music
Seven Nation Army – Percussion Ensemble Sheet Music
We don't talk about Bruno – Percussion Ensemble Sheet Music