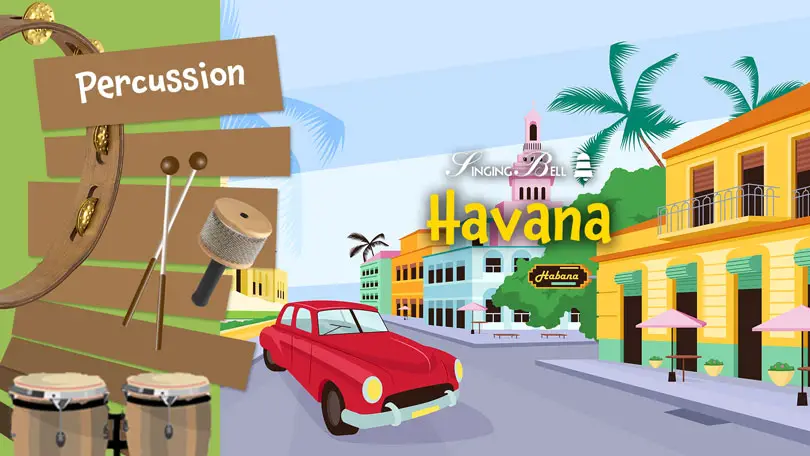 Performed by Camila Cabello
Due to its unexpected success, Camila Cabello's "Havana" became the official lead single from Camila, Cabello's solo debut album. The song was initially recorded with the rapper Young Thug singing a verse and re-recorded as a remix with Puerto Rican rapper Daddy Yankee, who had released "Despacito" with Luis Fonsi in 2017. As of the beginning of 2022, the song's YouTube video has received more than 1 billion views, while the audio track has over 1.8 billion views, a total of 2.8 billion.
The song called for a percussion arrangement thanks to its Latin, bouncy vibe.
On this page you can find Percussion ensemble sheet music and a Printable PDF file for free download.
Arrangement Details
The arrangement of the song is addressed to relatively experienced musicians (high school and higher) and the percussion ensemble includes the following selection of instruments:
Glockenspiel
Xylophone
Vibraphone
Marimba (2players)
Triangle
Vibraslap
Wood Blocks
Shaker (optional)
Handclap
Bass Drum
The ostinato on the bass drum and the very simple accompaniment on the triangle and the handclap give the opportunity to the not-so-advanced students to participate in the ensemble, where the mallets cover the melodic needs of the song and express its Latin tinge.
Havana (Camila Cabello) – Percussion Ensemble Free Sheet Music PDF
(PDF download button below)
Click on the following images to preview the music sheet.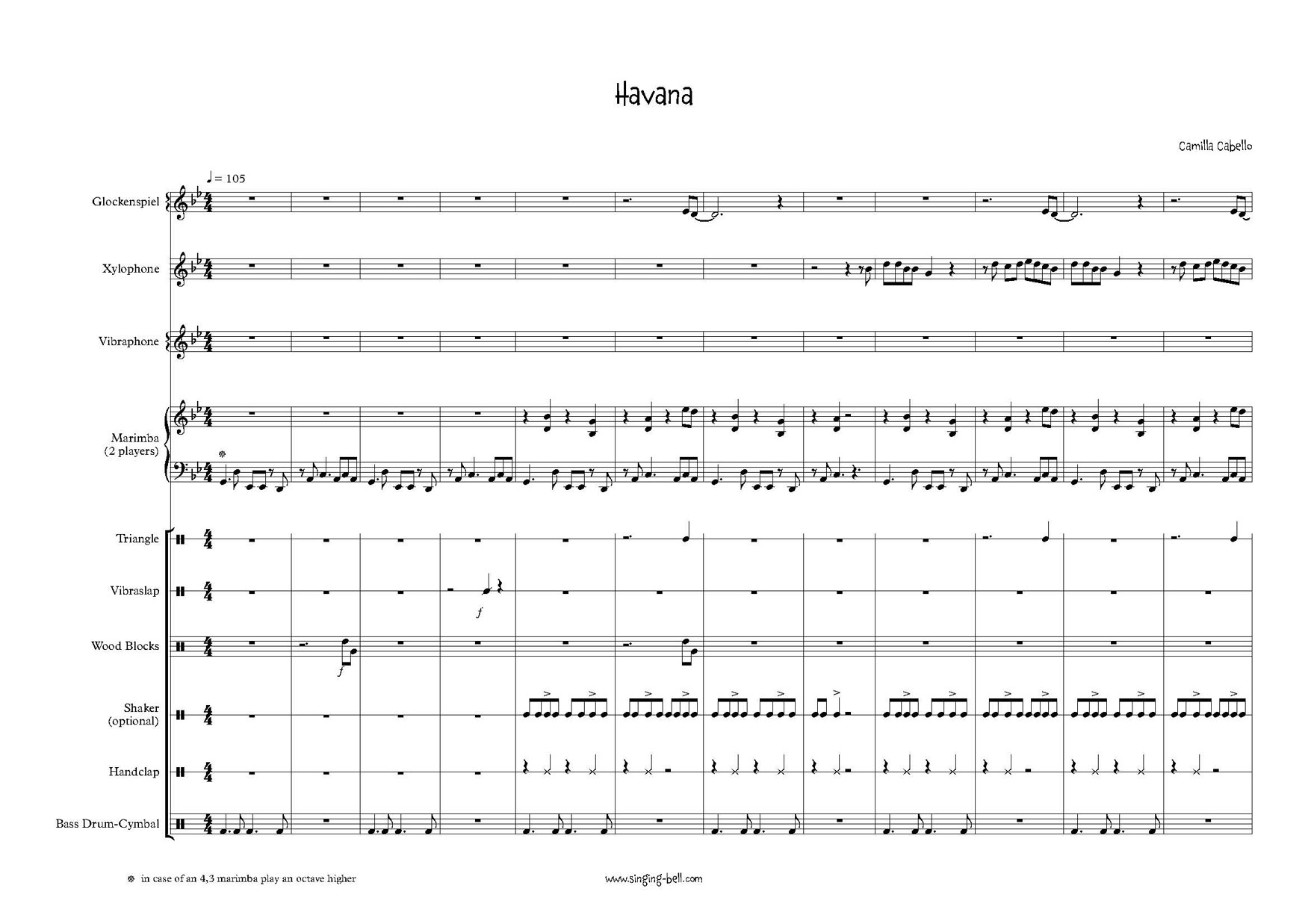 Click here or on the following button for a free download
of the percussion sheet music in PDF.

Percussion Arrangement Sound file
To listen to the percussion arrangement offered above, click on the following player.
Havana – Original Video
Did you like this post?
You may also like:
Seven Nation Army – Percussion Ensemble Sheet Music
Shape of you – Percussion Ensemble Sheet Music
We don't talk about Bruno – Percussion Ensemble Sheet Music