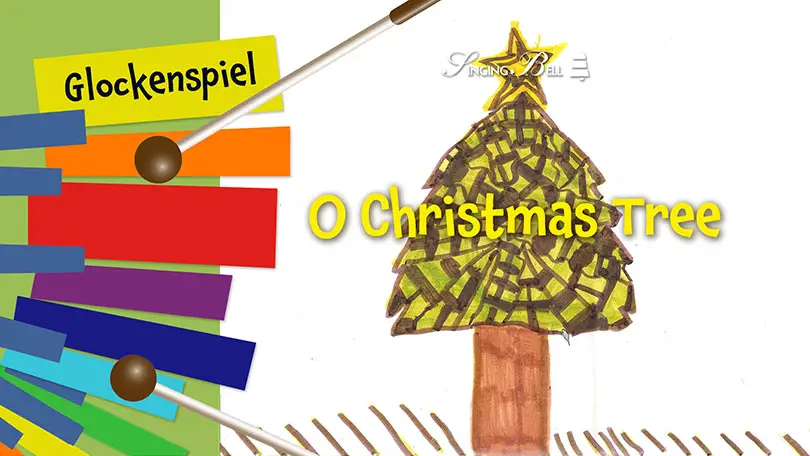 "O Tannenbaum" was originally a traditional German folk song, which turned into a Christmas Carol in the early 20th century.
The lyrics refer to the Tannenbaum, a fir tree, that is admired as a symbol of faithfulness and constancy. When it was translated into English, the symbolism was shifted towards the tree as a Christmas holiday feature.
On this page you can find a glockenspiel / xylophone tutorial video of the theme and sheet music that you can download for free as a PDF file.
Table of Contents
O Christmas tree (O Tannenbaum) Glockenspiel / Xylophone Tutorial Video
O Christmas tree (O Tannenbaum) Glockenspiel / Xylophone Sheet Music and Note Chart
A quite an easy song for someone who is a beginner to the glockenspiel or xylophone, but wants to play one more popular Christmas tune. We only use one note of the upper row of the instrument, B♭, since the sheet music is written in F major. All the notes used are clearly shown on the color map below. The song is in ABA form, so if you learn the first phrase you can automatically play the last one.
Watch the video a couple of times and study each part at your own pace until you get the hang of it. Remember to use both mallets as much as you can. For this purpose avoid using only the hand that is more convenient for you (e.g. the right one if you're right-handed) as this an important basic technique.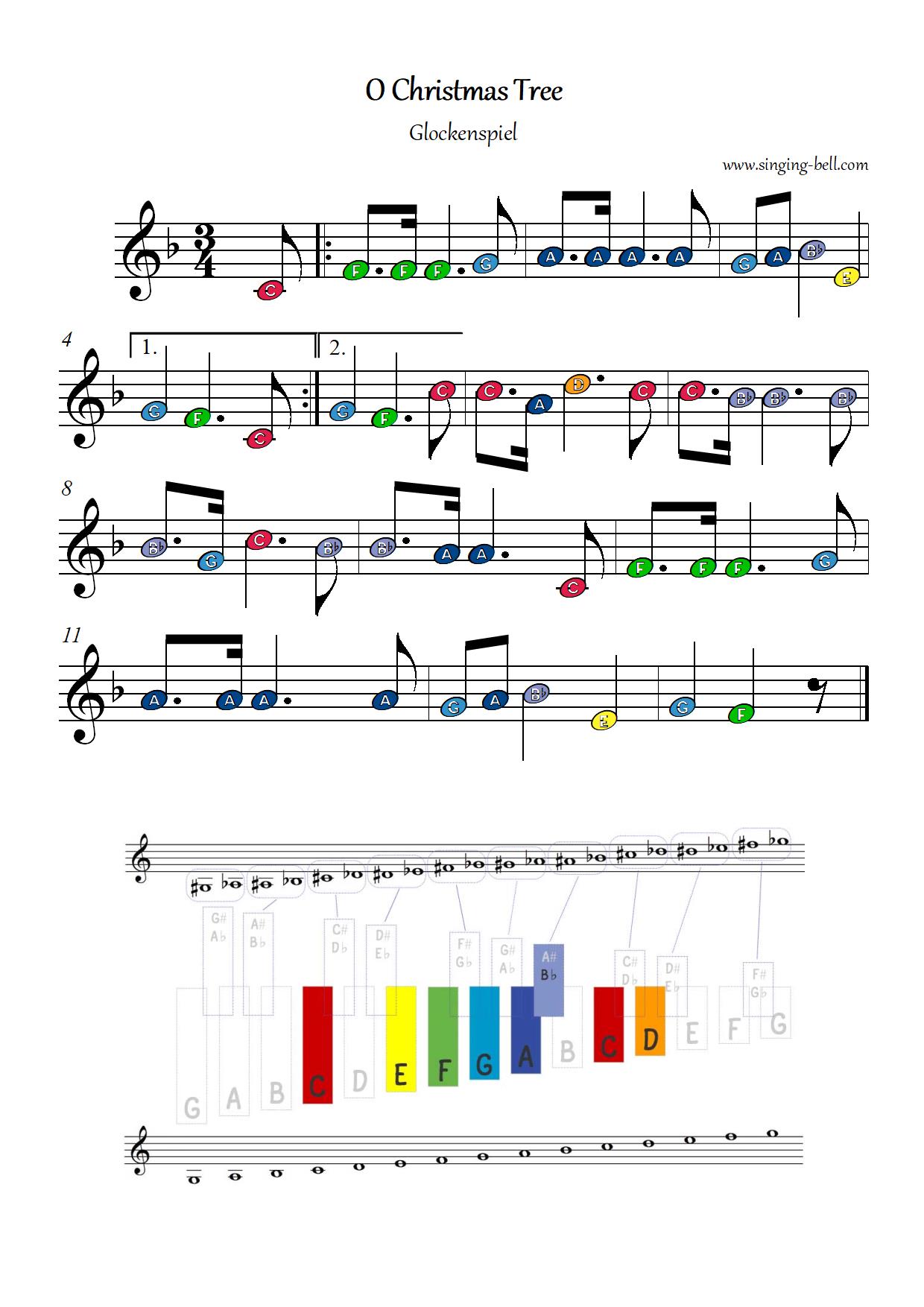 Free Printable PDF with Glockenspiel / Xylophone Music Sheet with Note Chart and Lyrics

To download a printable PDF file with sheet music for glockenspiel of this song, click on the button above or on the following link.
O Christmas tree (O Tannenbaum) – Free PDF with Glockenspiel Sheet Music
Did you like this post?
You may also like: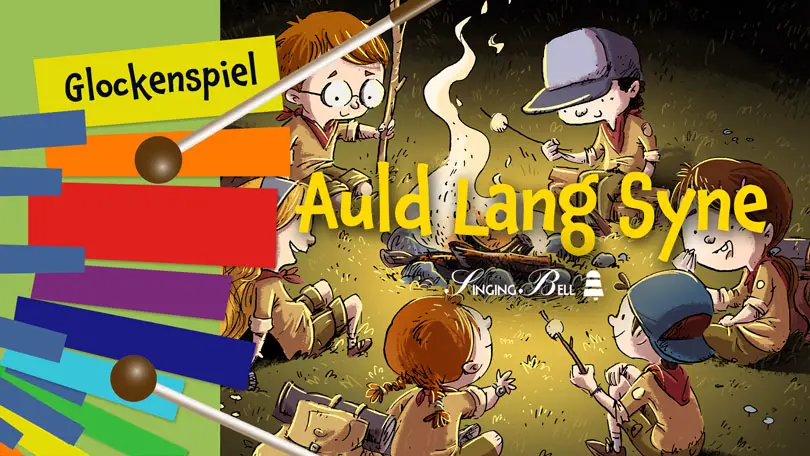 Auld Lang Syne – How to Play on the Glockenspiel / Xylophone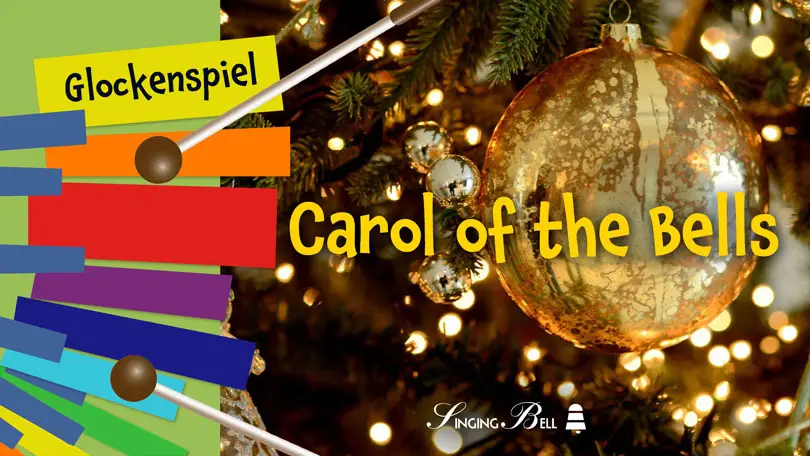 Carol of the Bells – How to Play on the Glockenspiel / Xylophone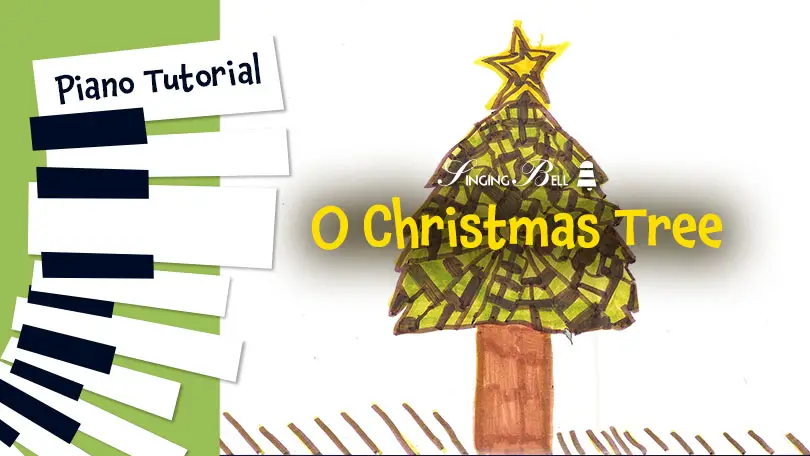 O Christmas tree (O Tannenbaum) – How to Play on the Piano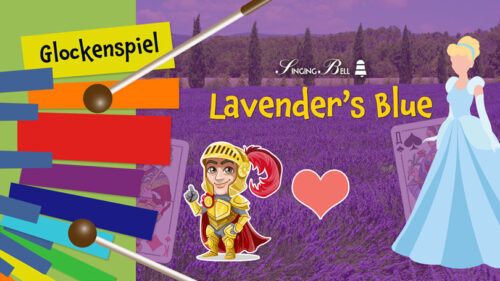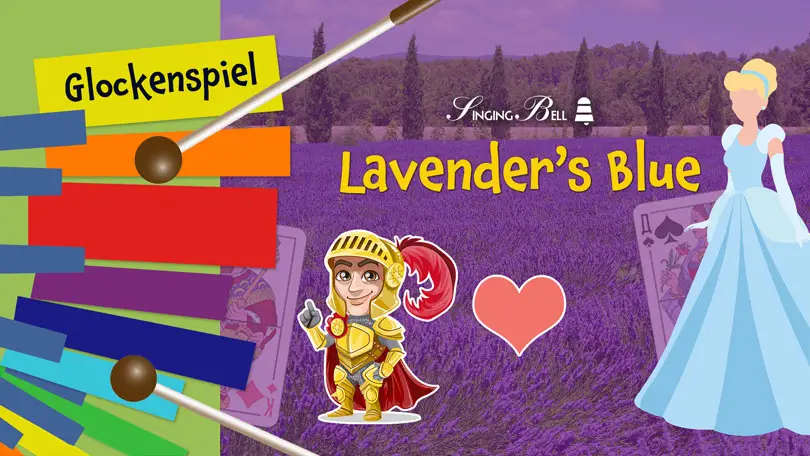 Lavender's Blue – How to Play on the Glockenspiel / Xylophone