In this blog post, we will explore creative and engaging ways to celebrate International Literacy Day at school,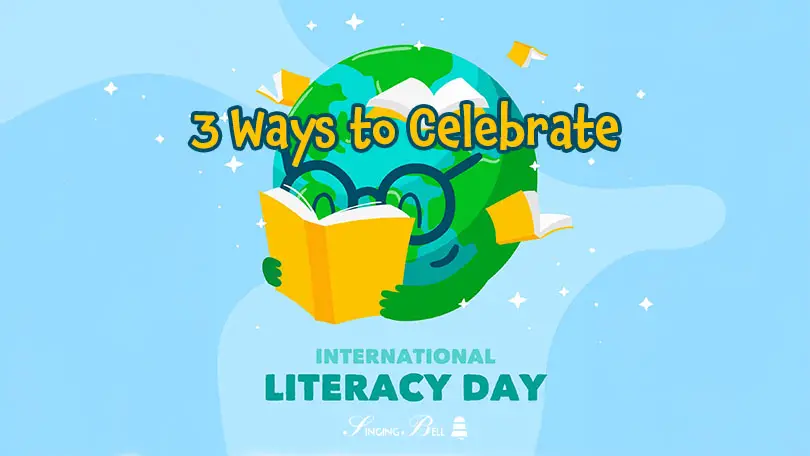 International Literacy Day, observed on September 8th each year, serves as an excellent opportunity to highlight the importance of literacy and foster a love for reading among students. In this blog post, we will explore creative and engaging ways to celebrate International Literacy Day at school, promoting literacy skills, a lifelong love for reading, and a supportive reading culture.
Table of Contents
The History of International Literacy Day
International Literacy Day, observed annually on September 8th, serves as a global reminder of the fundamental importance of literacy for individuals and societies.
The history of International Literacy Day dates back to 1967 when the United Nations Educational, Scientific and Cultural Organization (UNESCO) proclaimed it as an opportunity to highlight the significance of literacy worldwide. Since then, this day has been an occasion to promote literacy as a basic human right and a foundation for lifelong learning.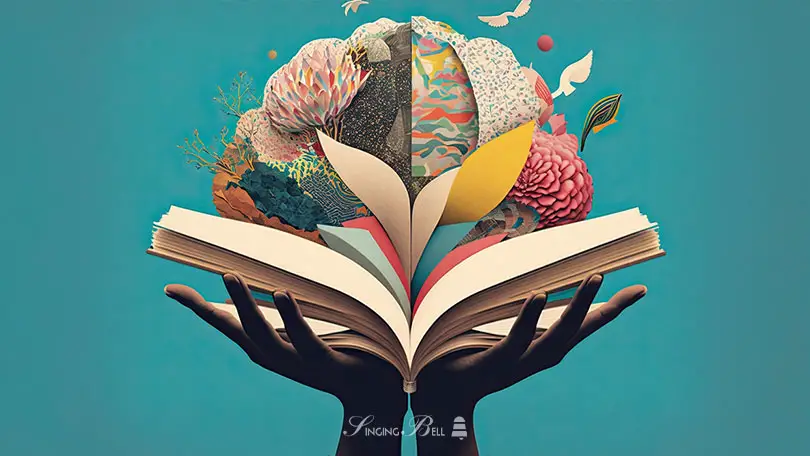 The establishment of International Literacy Day aimed to raise awareness about the challenges faced by individuals with low literacy levels and the vital role that literacy plays in eradicating poverty, reducing inequality, and empowering individuals and communities.
Each year, International Literacy Day carries a specific theme that reflects the current global literacy issues, focusing attention on critical aspects such as gender equality, quality education, digital literacy, and inclusive learning opportunities. The observance of this day involves various activities, including educational programs, literacy campaigns, conferences, and awards, all working towards the common goal of advancing literacy rates and fostering a more literate world.
3 Ways to Celebrate International Literacy Day at school
Here are 3 ways to help you celebrate this important day with your students in class.
1
Book Fair Extravaganza: Bringing the Joy of Reading to Life
Organizing a book fair can be an exciting way to celebrate International Literacy Day.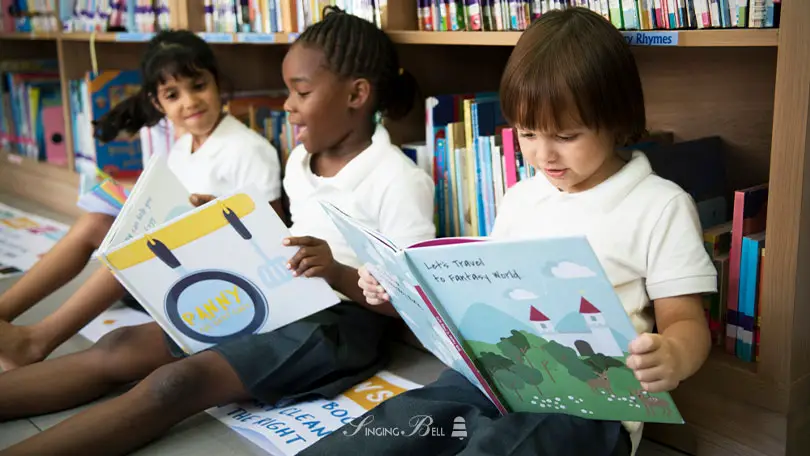 Discuss how to collaborate with local authors, publishers, and bookstores to create a vibrant book fair atmosphere at your school.
Share tips on curating a diverse collection of books, organizing author signings or readings, and engaging students in interactive literacy activities.
Highlight the benefits of exposing students to a wide range of genres and authors, fostering their curiosity and love for reading.
Point out the importance of reading through these famous reading quotes for kids.
2
Reading Buddies: Cultivating a Culture of Peer-to-Peer Literacy Support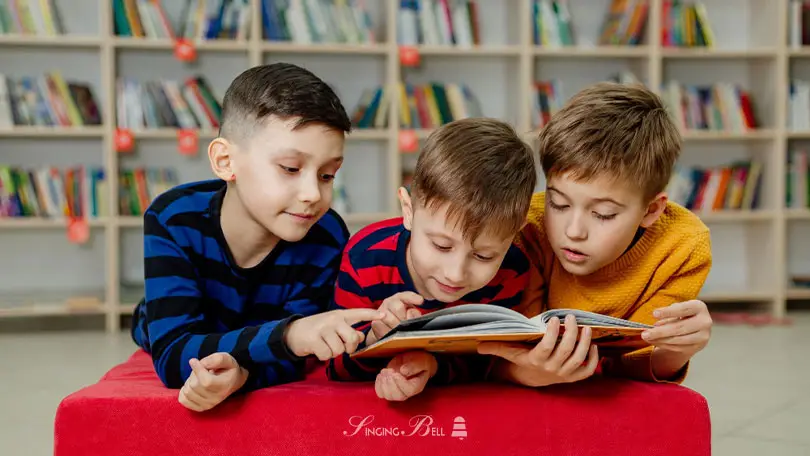 Encourage your school to establish a reading buddies program as part of their International Literacy Day celebrations.
Explain the concept of pairing older students with younger ones, fostering mentorship and collaboration.
Outline the steps to create successful reading buddy pairs, such as training sessions for older students, suggested activities for reading sessions, and the benefits of building relationships and developing literacy skills through peer support.
3
Community Reading Challenge: Uniting School and the Wider Community
Promote the idea of a community-wide reading challenge in honor of International Literacy Day.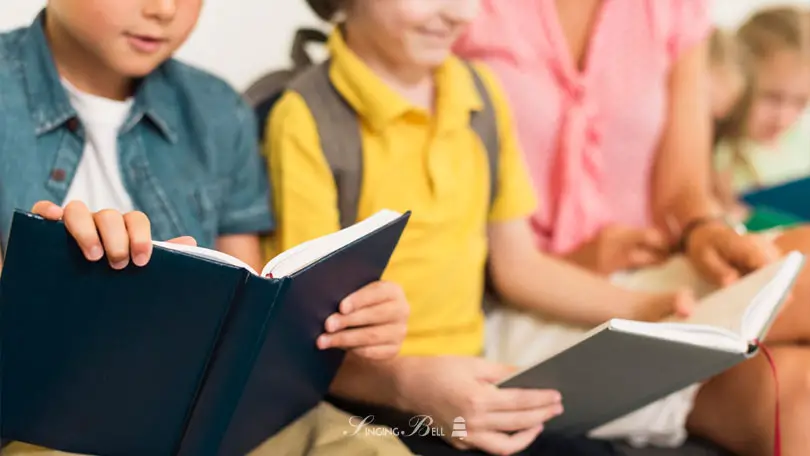 In view of that, suggest involving local libraries, parents, and community organizations to create a shared reading experience.
Provide ideas on setting reading goals, tracking progress, and celebrating milestones.
Highlight the importance of fostering a lifelong reading habit, both within the school and beyond, and emphasize the positive impact of community involvement on students' motivation and literacy development.
Conclusion
International Literacy Day provides an excellent opportunity to celebrate the joy of reading and promote literacy skills at school. Whether through organizing a book fair, implementing a reading buddies program, or engaging in a community-wide reading challenge, these activities create a supportive and engaging environment that nurtures students' literacy skills, fosters a love for reading, and empowers them to become lifelong learners.
By celebrating International Literacy Day in these creative ways, schools can make a lasting impact on students' literacy journey and contribute to a society that values the power of words.
Like it? Pin it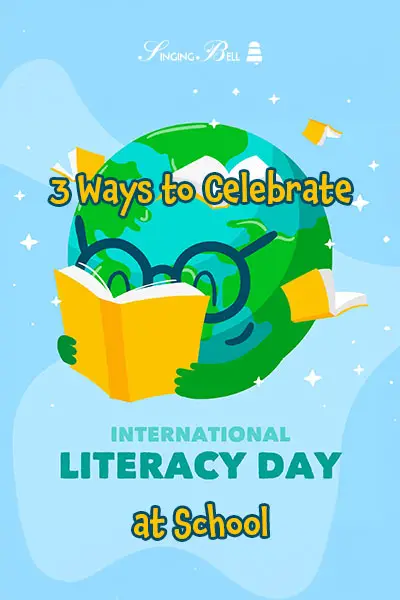 Did you like this post?
You may also like:
15 Uplifting Hispanic Heritage Month Songs for Kids
Best 11 Black History Month Songs for Kids to Help Them Celebrate That Month
13 Reasons Why Music Education is Important
40 Back-to-School Jokes for Kids: Adding Laughter to the Classroom!