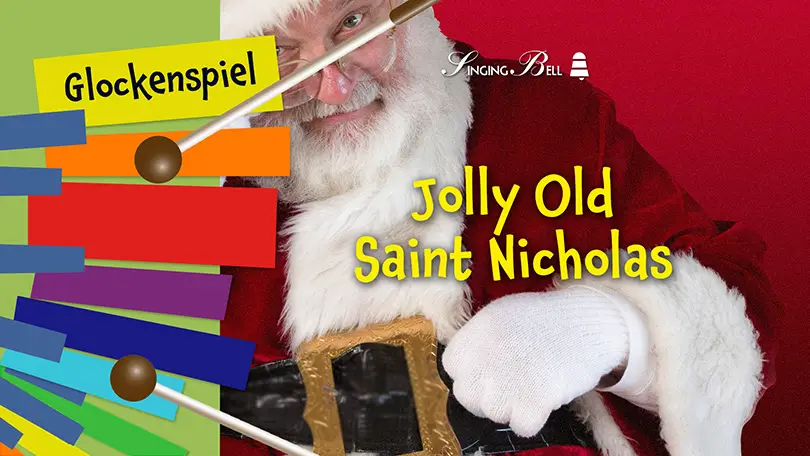 "Jolly Old Saint Nicholas" is a Christmas song originated by a poem by Emily Huntington Miller (1833-1913). It published as "Lilly's Secret" in The Little Corporal Magazine in December 1865, as the lyrics in common use closely resemble Miller's 1865 poem.
The song has been attributed to John Piersol McCaskey. He was school principal and former Mayor of Lancaster, Pennsylvania and wrote the song in 1867. The "Johnny" mentioned in the song who wants a pair of skates is McCaskey's late son, John, who died as a child.
On this page you can find a glockenspiel / xylophone tutorial video of the theme. In addition, we present here sheet music that you can download for free as a PDF file.
Jolly Old Saint Nicholas Glockenspiel / Xylophone Tutorial Video
Jolly Old Saint Nicholas Glockenspiel / Xylophone Sheet Music and Note Chart
The song is easy for a beginner as it uses only 6 notes, as you can see on the following chart. Here we present it in C major, which makes it even easier. Form follows ABAB' structure, with each system corresponding to a section (or letter).
Watch the video a couple of times and study each part at your own pace until you get the hang of it. Remember to use both mallets as much as you can. For this purpose avoid using only the hand that is more convenient for you (e.g. the right one if you're right-handed) as this an important basic technique.
Free Printable PDF with Glockenspiel / Xylophone Music Sheet with Note Chart and Lyrics

To download a printable PDF file with sheet music for glockenspiel of this song, click on the button above or on the following link.
Jolly Old Saint Nicholas – Free PDF with Glockenspiel Sheet Music
Did you like this post?
You may also like: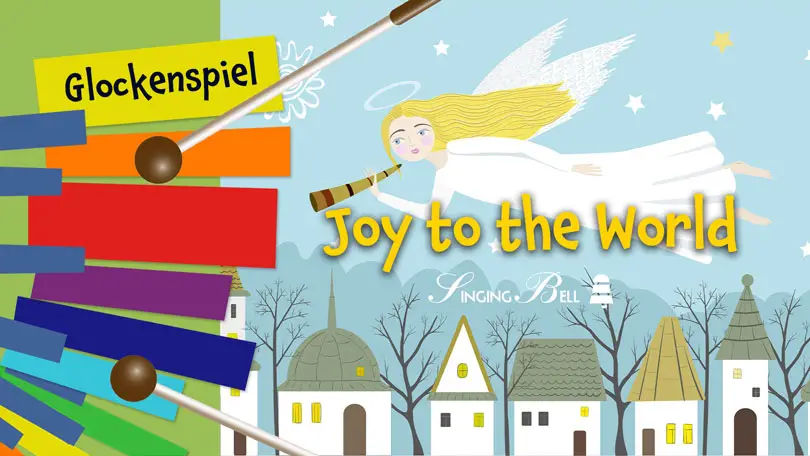 Joy to the world – How to Play on the Glockenspiel / Xylophone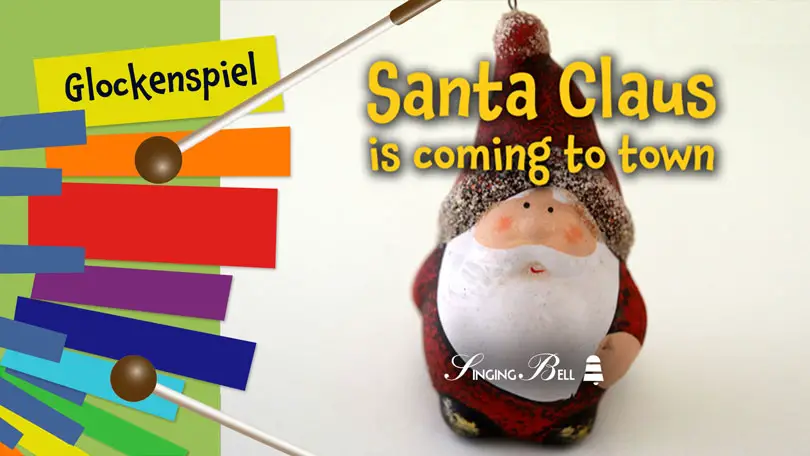 Santa Claus is coming to town – How to Play on the Glockenspiel / Xylophone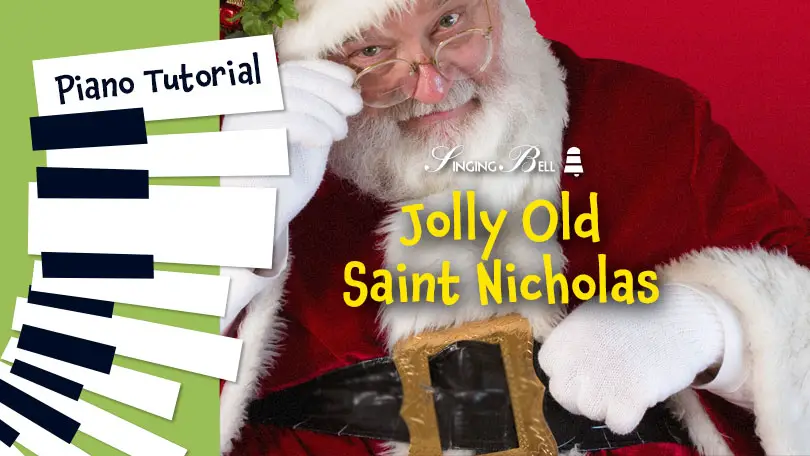 Jolly Old Saint Nicholas – How to Play on the Piano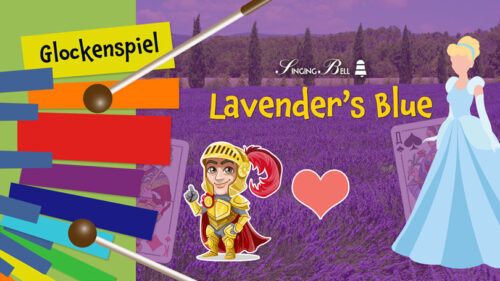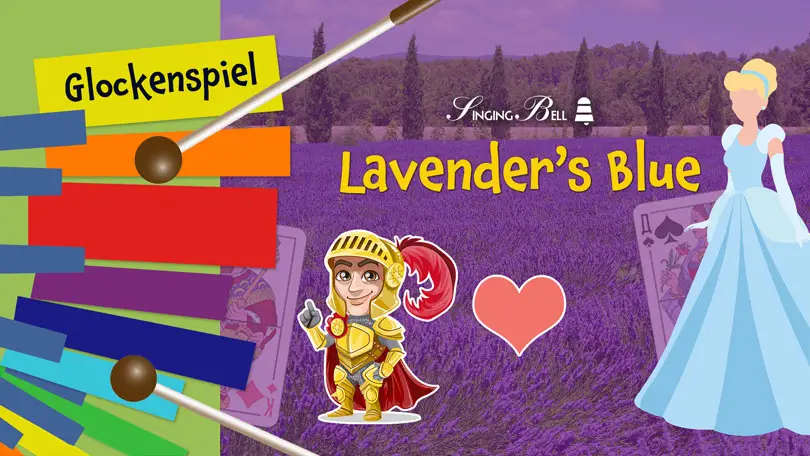 Lavender's Blue – How to Play on the Glockenspiel / Xylophone