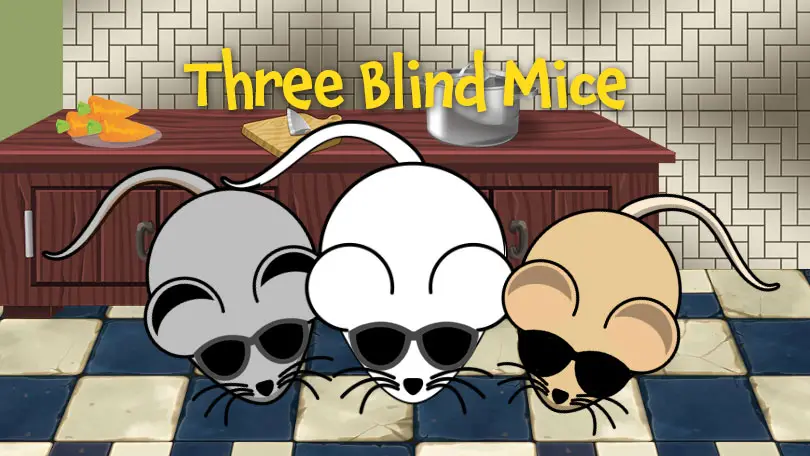 Children's song, U.K.
"Three Blind Mice" is a nursery rhyme which can be sung as a round. (see also "Banuwa", "Frère Jacques", "Kookabura", "Row, row, row your boat" and "Jack and Jill").
A version of this rhyme was published in 1609 by Thomas Ravenscroft, an English musician, theorist and editor, notable as a composer of rounds. It seems that the text was a reference to the execution of three Protestant bishops by order of the Queen Mary I of England, although their "blindness", seen by Catholics, could be the Protestantism.
Table of Contents
Karaoke Video with Lyrics
Lyrics
Three blind mice, three blind mice
See how they run, see how they run.
They all ran after the farmer's wife
Who cut off their tails with a carving knife
Did you ever see such a sight in your life
As three blind mice
Click on the button to watch a karaoke video and download a PDF file with lyrics to this song for free.

Free karaoke MP3 download
To download your free instrumental mp3 of this song, click or tap on the following button, then choose "Save link as…"

"Three Blind Mice" free mp3 download (instrumental, 1:20 – 6/8 – 150 bpm)


This track is also featured in our New Album with 50 Instrumental Nursery Rhymes for karaoke, OUT NOW!

MP4 Video File | Free Download
To watch the karaoke video of this song on your mobile device, click on the following link to download the video file (mp4 format).
Three Blind Mice | Free mp4 Video File Download
Sheet music with chords
To save this free music sheet of "Three Blind Mice" to your computer, right click (or tap and hold, on mobile devices) and choose "Save Image As…".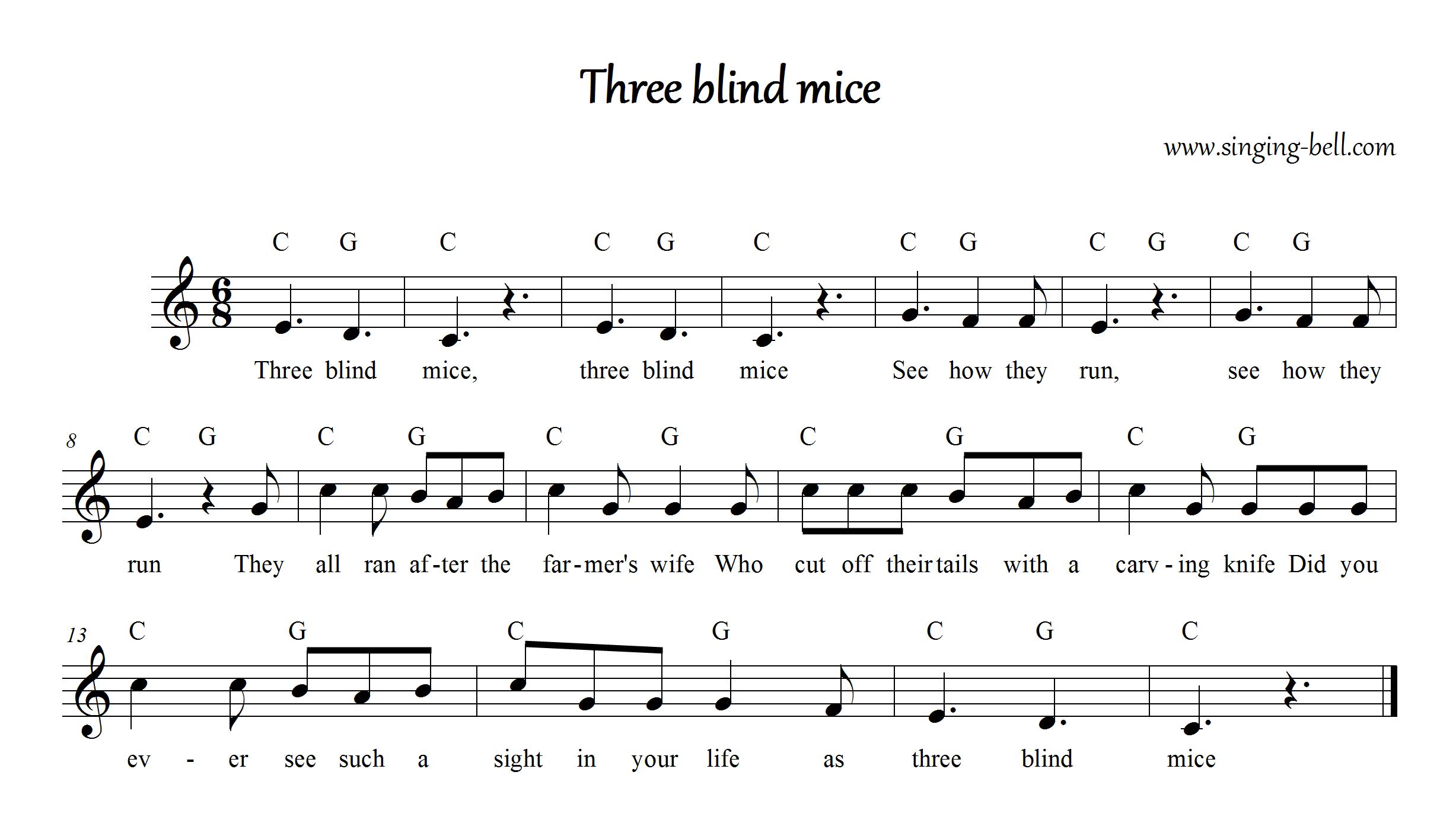 Free Printable PDF with Lyrics and Sheet Music

To download a ready-to-print PDF of this song for music activities with a music sheet, lyrics and a drawing for kids to paint, right click (or tap and hold) on the following link, then choose "Save link as…".
"Three Blind Mice" free PDF download – Singing Bell
Teaching idea & activities
Along with the children, listen to different kinds of music which are variations of the tune "Three Blind Mice":
1. The jazz-style introduction of The Three Stooges, produced by Columbia Pictures.
2. "Kingston Calypso" by Byron Lee and the Dragonaires, the soundtrack of James Bond film "Dr. No". This one is a calypso version of the "Three Blind Mice", where the text refers to three characters of the film.
3. Leroy Anderson's orchestral composition "Fiddle Faddle" is based on the theme of this rhyme, too.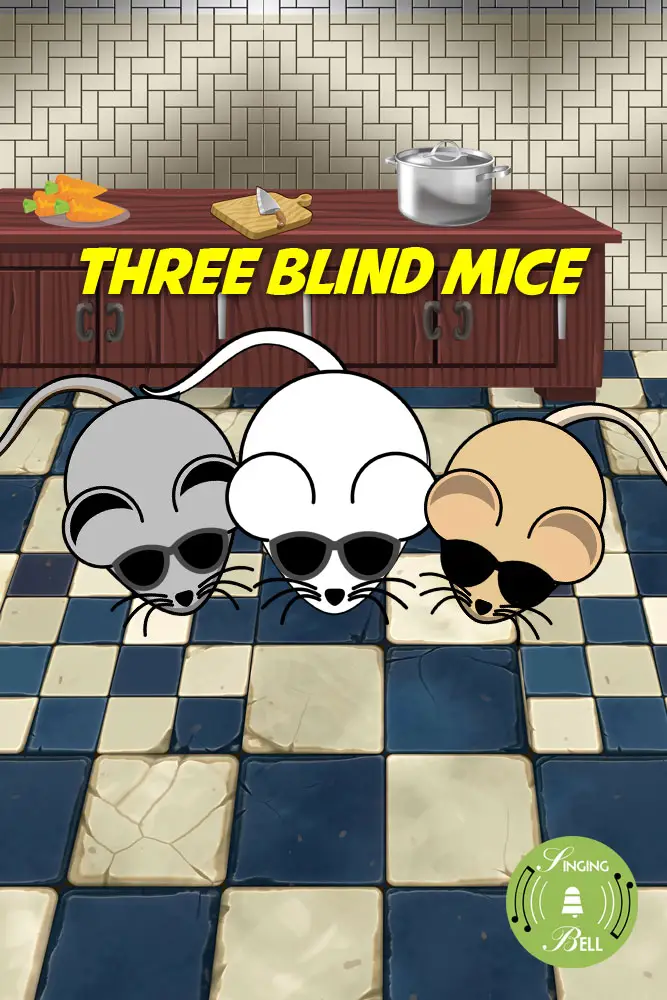 Did you like this article?
You may also like: