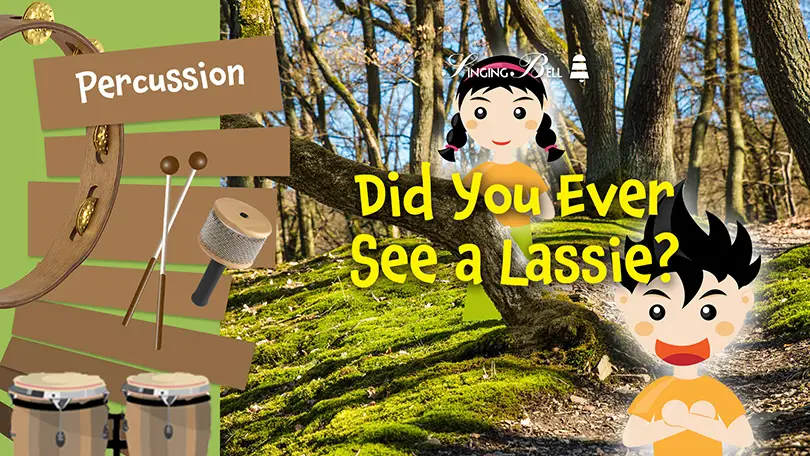 "Did you ever see a lassie?" is a nursery rhyme which, although first collected in the United States, seems to have Scottish origins, as the words "lassie" and "laddie" mean "girl" and "boy" in Scottish. It is only in the mid-twentieth century that it began to be sung in Great Britain.
The tune of the "Did you ever see a lassie?" is the same as the one of "The More We Get Together" and the German "Oh du lieber Augustin".
On this page you can find an Orff arrangement, as well as a Printable PDF file with sheet music for free download.
Table of Contents
Arrangement Details
The Orff arrangement of the song includes:
Alto Recorder
Glockenspiel
Alto Metallophone
Soprano Xylophone
Alto Xylophone
Bass Xylophone
Two woodblocks
Tambourine
An alto recorder accompanies the voice, and remember that you can replace (or double) it with a soprano one, by read the line one octave lower. As for the rest of the instruments, we would say that this is a very easy arrangement that you will not hesitate to recommend to your beginner class without a second though (!).
Did You Ever See A Lassie – Orff Arrangement Free Sheet Music PDF
(PDF download button below)
Click on the following images to preview the music sheet.
Click here or on the following button for a free download
of the percussion sheet music in PDF

Orff Arrangement Sound file
To listen to the percussion arrangement offered above, click on the following player.
Did you like this post?
You may also like:
Ode to Joy – Orff Arrangement Sheet Music and PDF
Twinkle, Twinkle, Little Star – Orff Arrangement and Solo Marimba Sheet Music
Happy Birthday – Percussion Ensemble, Orff and Solo Marimba Sheet Music
A Ram Sam Sam with Orff Instruments – Orff Arrangement Sheet Music
Kumbaya – Orff Arrangement Sheet Music and PDF
La Cucaracha with Orff Instruments – Orff Arrangement Sheet Music