The Wheels on the Bus – Piano Tutorial Video
"The Wheels on the Bus" is one of the most popular children's songs known already in 1939.
On this page you can find Notes, Chords and Activities for the song, and a Printable PDF for free Download.
If you would like to watch and sing this children's song with vocals, click here for the sing-along version.
---
Music Score / sheet music with chords

To save this free music sheet to your computer, right click and choose "Save Image As…".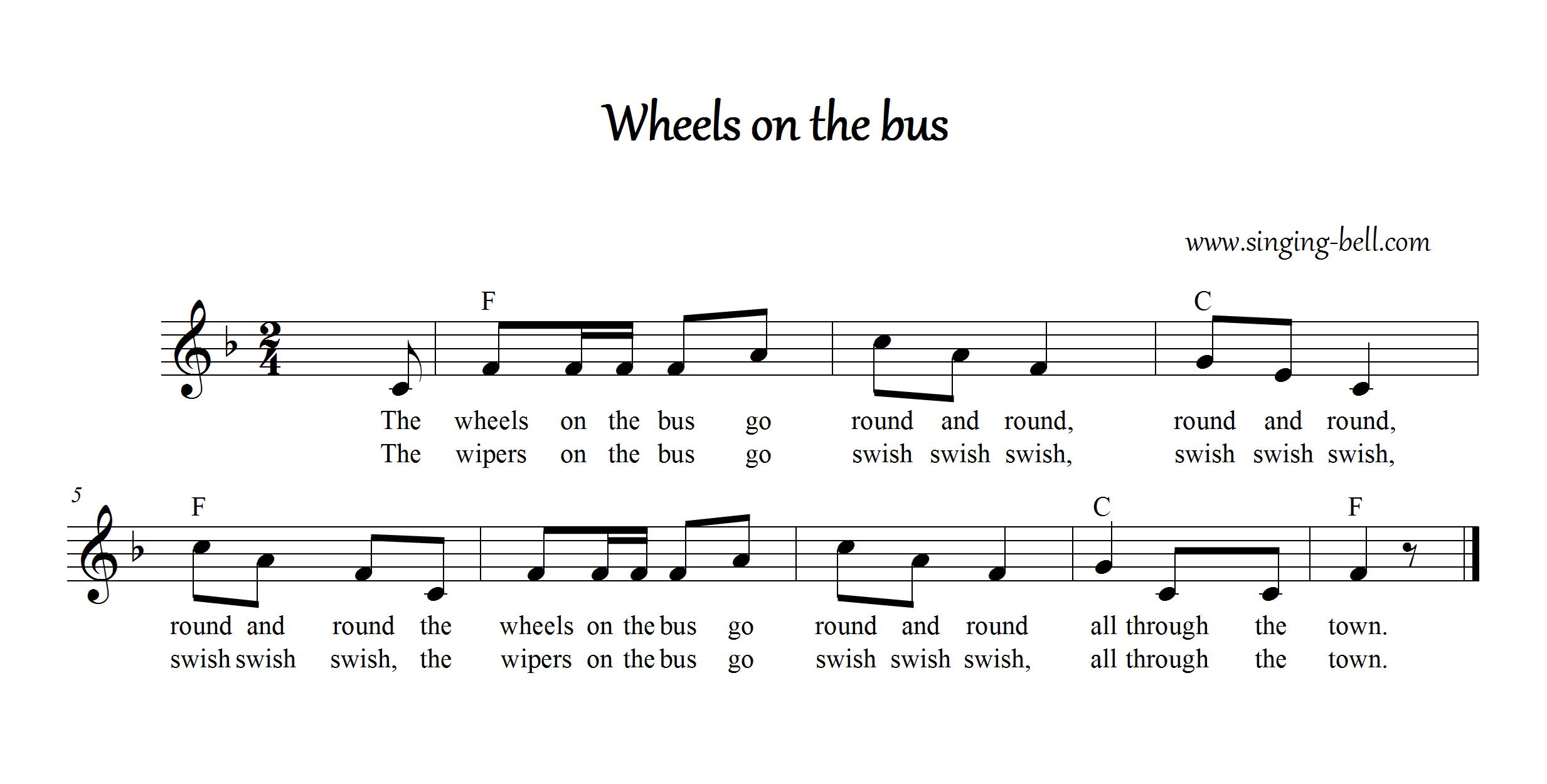 ---
Free Printable PDF with Lyrics and Music Sheet


To download a ready-to-print PDF for music activities with a music sheet, lyrics and a drawing for kids to paint, right click on the following link, then choose "Save link as…".
"The Wheels on the Bus" free PDF download – Singing Bell
---
Teaching idea & activities
Songs like "Wheel on the Bus" are suitable for learning the chords of terminant and dominant. Teach the basic hand's position on the piano or the guitar and repeat the follow sequence: tonic – tonic – dominant – tonic.
It is not necessary to have a score, just sing along with the children and make a sign when the chord changes.
If you have a glockenspiel, play the root note and the fifth instead of the whole chord (e.x. F – C, C – G) and accompany the song.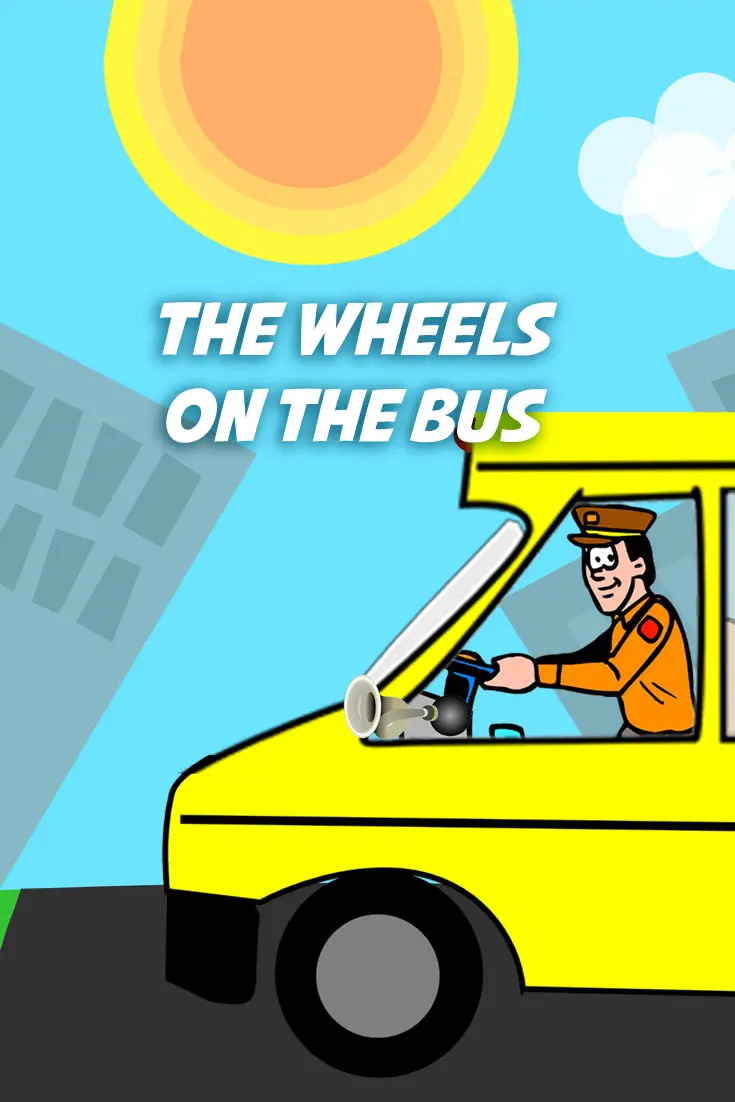 You may also like:
How to Play London Bridge Is Falling Down – Piano Notes, Chords, Sheet Music and Activities
How to Play Rain, Rain, Go Away – Notes, Chords, Sheet Music and Activities
How to Play La Cucaracha – Notes, Chords, Sheet Music and Activities